Manual PO SO Movement
This feature will able to user to manually move 'Purchaser Only' and 'Supplier Only' invoice data to match/mismatch. The status of the same will be indicated as 'Manually Moved' in advanced reconciliation rule column. This option of manual movement, you will get in Purchaser only tab.
Across financial year also, you will be able to see the list of related supplier only invoices based on counterparty GSTIN wise and document financial year wise.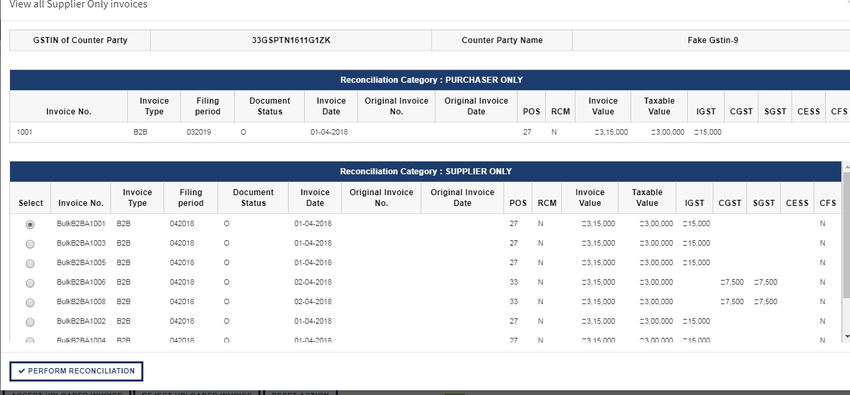 Should you have any feedback or need any assistance, do get in touch our team or write to us at support@irisgst.com.