The utility feature of fetching historic E-way bills details from NIC portal through IRIS Topaz by providing document no. and document type is now enabled on IRIS Topaz.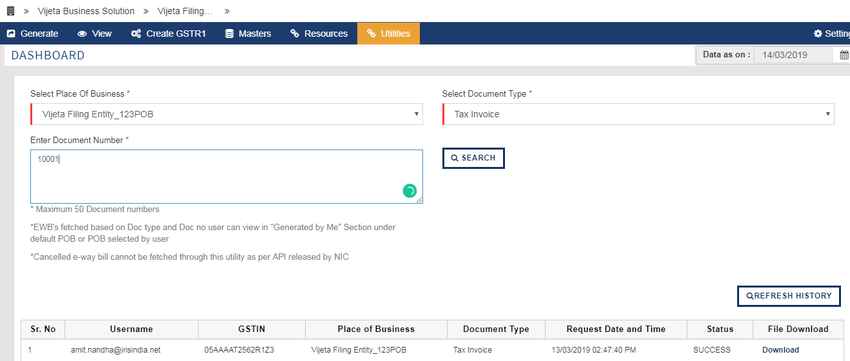 By using this feature you can get download of all historic e-way bills details by just providing document no and document type. In one go, you can fetch e-way bills details for 50 documents no.
To know in detail click here.
Should you have any feedback or need any assistance, do get in touch our team or write to us at support@irisgst.com