To manage your E-invoice bill operations through IRIS GSP, a one-time activity of enabling API access needs to be done for every GSTIN on the government e-invoice system Invoice Registration portal (IRP). While enabling the API access, you will need to define an additional user name and password, which needs to be saved while defining business hierarchy in IRIS GST.
Steps to enable API access are explained in this document
Login to E-invoice Portal
IRP Link : https://einvoice1.gst.gov.in
If you are an existing user of NIC E-waybill portal, then you can directly login using the same credentials that you use there. You are not required to register yourself again on the IRP.
If you are a new user, then you will have to register yourself on e-invoice portal. Refer our blog on How to register yourself on e-invoicing portal .
Once you are registered on e-invoicing portal then click on Login and enter credentials to login.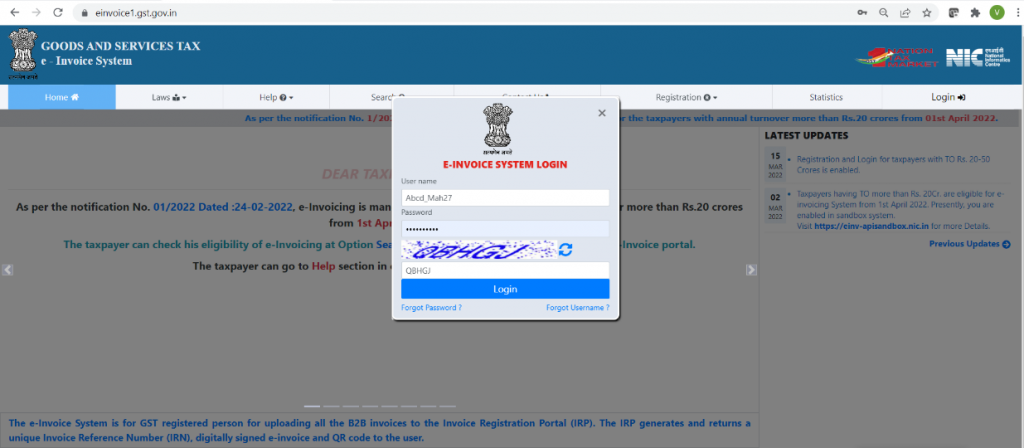 Select IRIS as your GSP
1. Post Login, go the option – API Registration in the left menu
2. In API Registration, you will get options to manage your API access with IRP. Click on "User Credentials" and then click on "Create API User"

3. Select 'Through GSP' and list of GSPs will be available for selection.
4. Select IRIS Business Services Ltd from the GSP list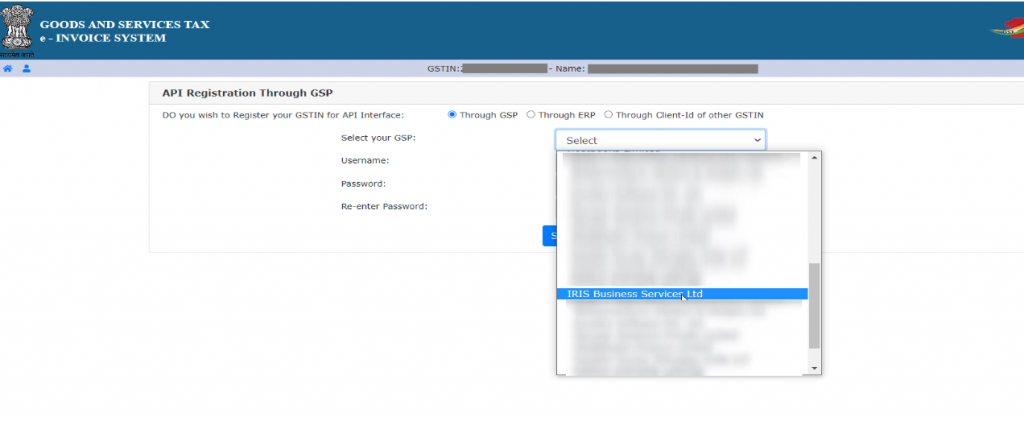 5. Enter the username and password and click 'Submit'.

With this the process of enabling API access for IRIS GSP is complete. The API credentials set here will be necessary while onboarding your GSTIN on IRIS GST platform for e-invoicing.