Only GST registered taxpayers with valid GSTIN and the ones who are enabled for e-invoicing can access the e-Invoice system. Once you are enabled for e-invoicing, the first step is to register on the government e-invoice system/Invoice Registration portal (IRP) for e-invoice generation and other operations related to it.
IRP Link : https://einvoice1.gst.gov.in
Use Existing E-way Bill Credentials
If you are an existing user of NIC E-waybill portal, then you can directly login using the same credentials that you use there. You are not required to register yourself again on the IRP.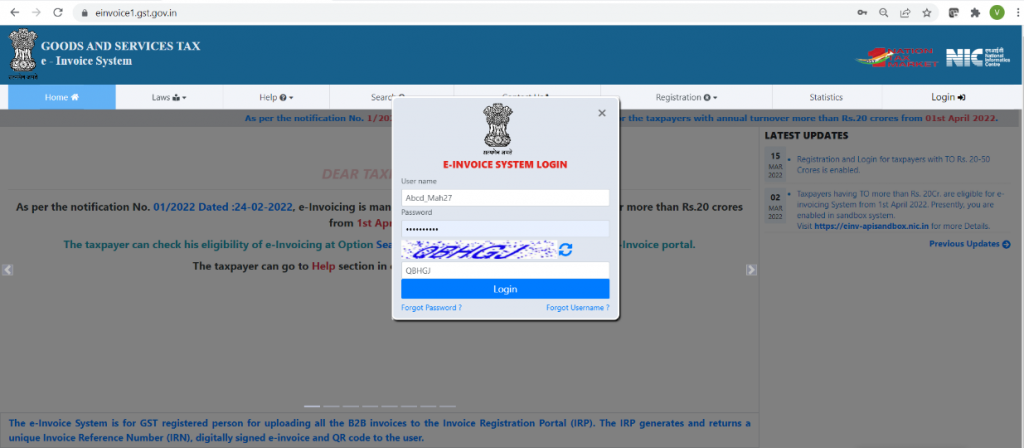 (Not registered on E-way Bill Portal) – Register and Create credentials
If you are not registered on the NIC e-way bill portal or IRP, then you need to register yourself on IRP by clicking on the 'Portal Login' under the 'Registration' header. If the taxpayer with registered GSTIN attempts to register again, the system will show a popup message stating the GSTIN is already registered.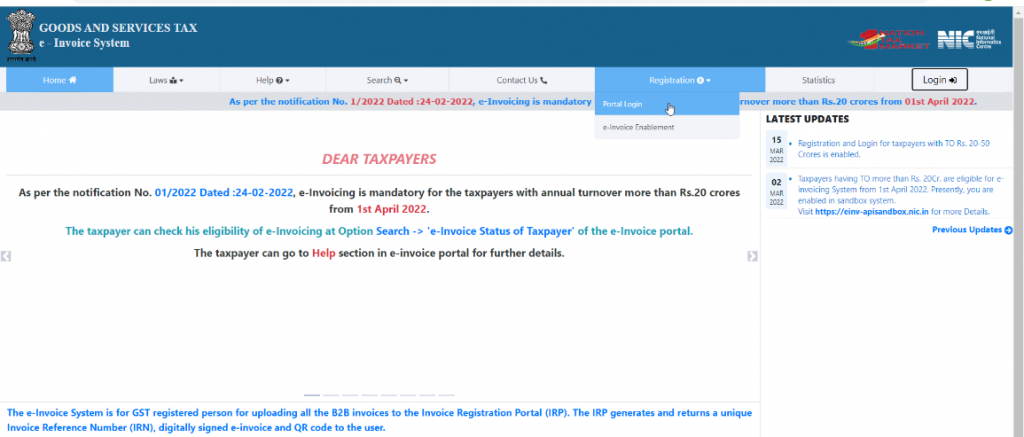 Then the user will be redirected to the 'e-Invoice Registration Form'.
The registration form is shown below.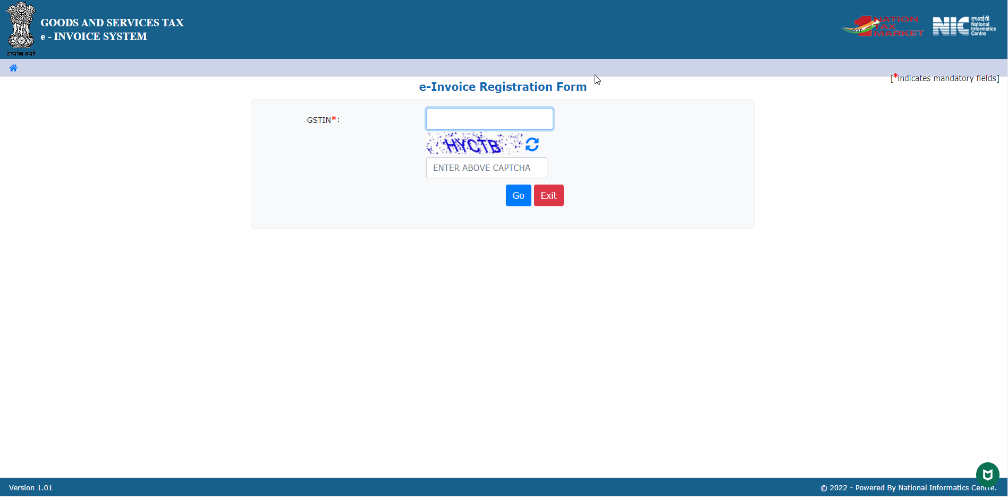 The user needs to enter his/her GSTIN and the displayed captcha and shall click 'Go' to submit the
request. Once the request is submitted the user will be redirected to the e-invoice registration form.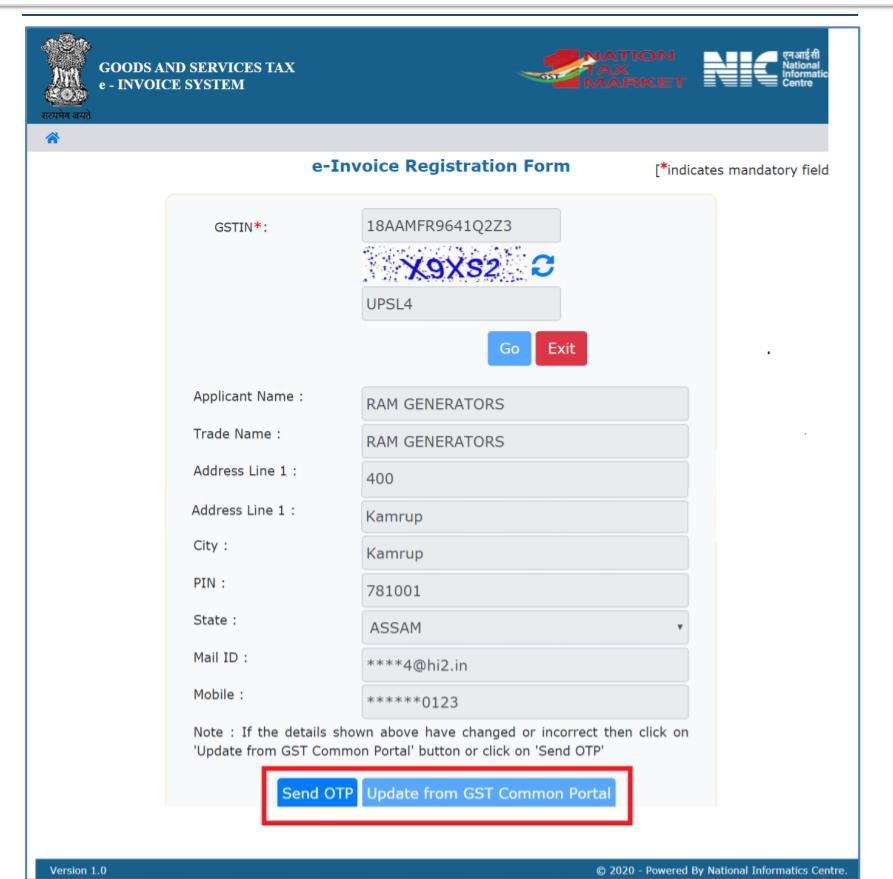 The Applicant details relevant to the GSTIN will get displayed. These details are Applicant name, Trade Name, Mobile number, Email-id as registered in the GST portal. The user can verify the details and then by clicking on Send OTP, user will receive the one-time password (OTP) on the registered mobile. User must enter the OTP in the registration form and click on the Verify OTP button.
On successful verification of the OTP, the system prompts the user to enter User name (6-15 characters) by choice and enter the Password then re-enter the same for confirmation and click on Save. The system will now allow the user to log into the e-invoice system using the created credential.