Pre-requisites for using IRIS Sapphire
1. Enable API Access– Need to enable API access at GST Portal

2. Activate session with GSTN – For filing or saving your data on GSTN your session with GSTN need to be active
These are parallel activities that you can do with setting up your business with IRIS Sapphire.
Enabling API access for GST system
To manage your GST filings through IRIS GST Sapphire, a one-time activity of enabling API access is required to be undertaken for every GSTIN. It will allow you to communicate with the GST system seamlessly through IRIS Sapphire.
After enabling the API access, the connection with GST system is established by providing the OTP which is sent to the mobile number registered with GST system. Refer to the OTP generation process in IRIS Sapphire here.
While enabling the access for API, you will also need to specify the duration for which the connection withGST system can be kept active, without the need to generate OTP again in the specified duration. The GST system currently allows the session duration to be set as 6 hours or 30 days. It is recommended that a longer duration be specified so that OTP need not be generated frequently.
Procedure to enable the API access
Step 1: Log on to GST Portal
Log on to the GST Portal (https://www.gst.gov.in/) using your login credentials.
Step 2: Navigate to 'View Profile'
Under the 'Dashboard' section, select 'View Profile'.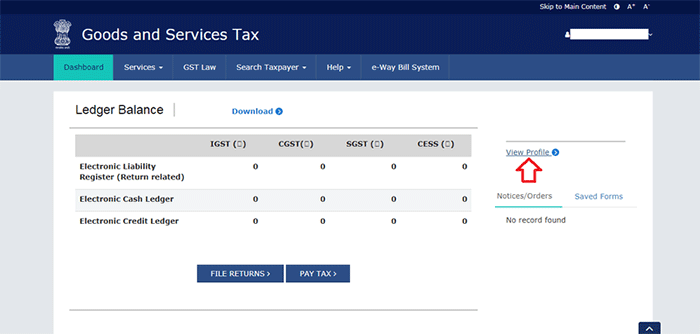 Step 3: Select 'Manage API Access'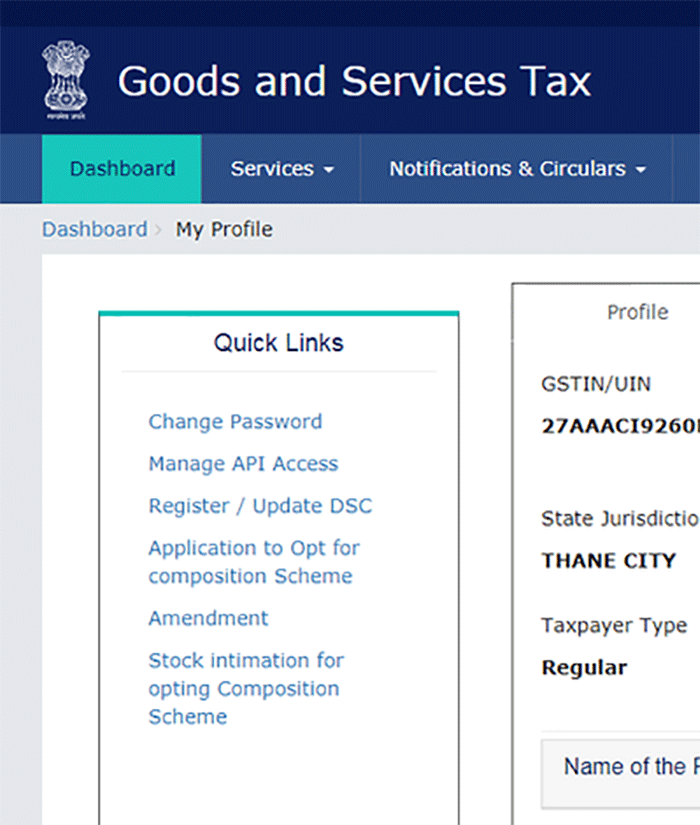 Step 4: Enabling API request
Under the 'Manage API Request', select the radio button 'Yes'.

Step 5: Specify the duration and confirm
Select the duration of '30 days' from the drop-down and confirm the same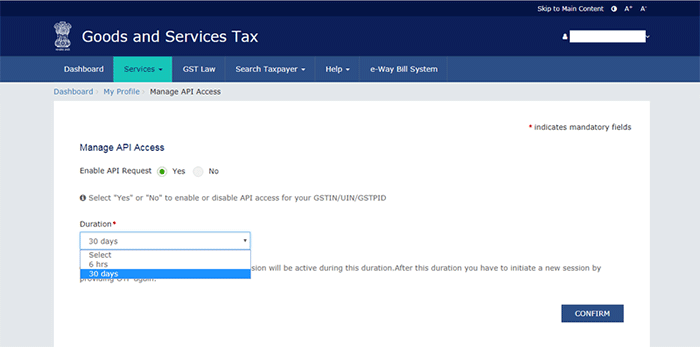 Once the confirmation is done, the one-time activity of enabling the API access is completed.