Ready to transform
the way you lend?
Supercharge your lending capabilities using real-time GST data
with IRIS Credixo.




IRIS Credixo

helps financial institutions to extend lending opportunities to the SME and MSME sectors,
breaking barriers that traditional lending models struggled to overcome.
Upgrade legacy lending systems
Enhance lending capabilities
Leverage real-time invoice data
Take informed credit decisions
Streamline credit assessment and approval processes
Build cleaner credit portfolios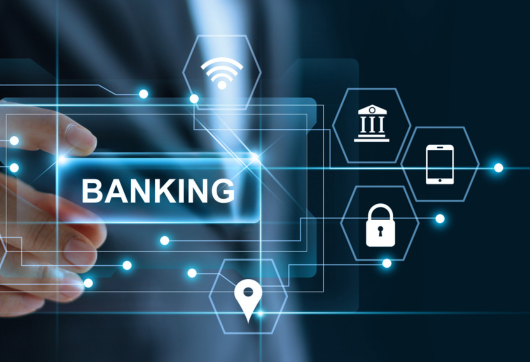 Build innovative credit products
Move beyond traditional limiting data sources
Crunch credit lending cycles
Explore AI-based advanced data analytics
Enable faster, low-risk credit approvals
Construct leaner and agile platforms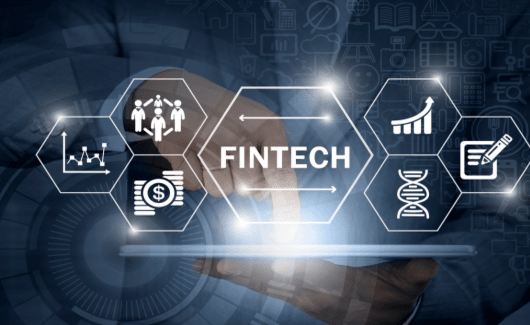 IRIS Credixo Process Flow
Lender's Account Creation on IRIS Credixo

Add which data/module is to be fetched

Fetch GST/E-invoicing/E-way Bill data with consent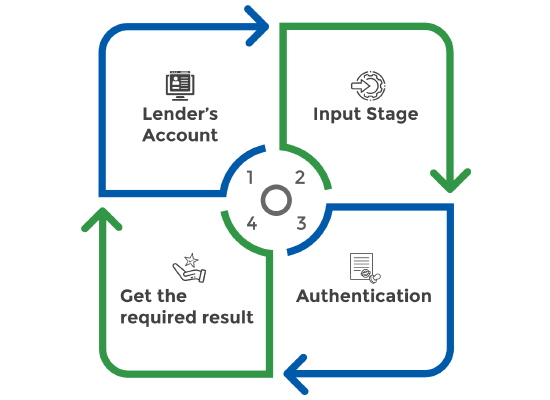 Business details like legal name, constitution (whether proprietor, firm, company etc.), main location and additional Place of Business (PoB) and the full filing history.
Business Details
Gain clarity on customer's business structure, identity, and operational history for precise credit assessments and informed lending.
Compliance and Consistency
Verify consistent GST filings, indicating responsible financial conduct.
Operational Efficiency
Analyze tax filing efficiency, reflecting overall business operational effectiveness.
Real-time sales and profit margins through consent-based GST data
Real-Time Financial Insights
Access real-time sales and profit margin data to analyze customer's current financial health.

Financial Health Assessment
Gain insights on customer's sales cycles and seasonal trends helping tailor credit terms accordingly.
Business Growth Analysis
Examine current and historic GST transaction frequency and volume to understand business growth trajectory and revenue consistency.
Cash Flow Dynamics
Grasp cash movement trends and working capital management assessing liquidity and repayment capacity
Supplier and Customer Relationships
Identify interactions with suppliers and customers, revealing partnerships, dependencies, and associated risk.
Risk Evaluation
Assess credit risk through industry alignment and historical benchmarks from consented GST data.
Analyse bank statement credits and debits using AI
Transaction Patterns
Study transaction history to identify spending patterns, recurring expenses, and income sources. This helps assess the customer's financial behavior and predict their ability to meet loan obligations.
Cash Reserves Evaluation
Examine the customer's average account balance and savings trends to gauge their ability to handle unexpected expenses or financial emergencies, reducing the risk of default.
Bank Score Calculation
Create a comprehensive Bank Score by incorporating relevant numerical parameters from the bank statement data. This score reflects the customer's financial discipline and creditworthiness.
Income Verification
Use bank statement data to verify the customer's stated income and assess its consistency with actual bank deposits. This helps prevent misrepresentation and ensures accurate loan evaluations.
Comprehensive analysis of GST data in combination with bank information
Comprehensive Risk Profiling
By combining bank and GST data, attain a comprehensive financial overview, leading to more precise lending determinations.
Receivables Quality
Analyze bank transactions and GST data for robust receivables evaluation, ensuring consistent cash inflows.
Payables Management
Cross-reference bank statements and GST data to derive payables' credit periods, showcasing vendor ties and fiscal control.
Ageing Insights
Employ both datasets for ageing analysis, highlighting pending receivables and payables, crucial for holistic risk assessment.
Cash Flow Evaluation
Merge data to gauge cash circulation patterns, revealing liquidity levels and financial strength.
Supply Chain Finance and Trade Finance
Verifying invoice data before invoice verification discounting or financing using GST data and EWB data
Optimized Working Capital
Provide working capital solutions that align with the supplier's actual operational needs basis data triangulation and reduce cash flow gaps.
Invoice Verification
AI based cross-referencing of GST invoices with bank transactions before invoice discounting or financing
Ghost Transactions
Red-flagging ghost transactions where fictitious invoices are created to inflate revenues artificially.
Supplier Performance
Get insights into supplier's actual sales and payment history, giving a more accurate view of their performance enabling better risk assessment before extending trade finance
Dynamic Financing Limits
Offer financing solutions tailored to the supplier's actual business performance leading to more suitable and flexible financing terms.
Performing Invoice Audit to verify invoices after financing to ensure accuracy and compliance.
EWB Data Verification
Match EWB details with the corresponding invoice and transaction data to ensure that the goods' movement is accurately documented.
Accuracy Assurance
Invoice Auditing to validate the accuracy of financial data, ensuring that invoiced amounts match actual payments received.
When it comes to MSME Lending, GST data can be an accurate source of business's financial health. And to obtain accurate GST Data, I know I can rely on IRIS. I am amazed by the way they focus on deriving useful insights by compiling and analyzing the vast GST Data. We are also quite pleased with the product and the team's flexibility and ability to work closely with partners. The support provided by the team is prompt, reliable and 24×7. Cheers!

Abhishek Jani
Direct 2 Consumer, Tezzract
Our vision at Xtracap is to simplify channel financing for Bharat and IRIS Credixo has been a great companion that helped us in this goal. We are using IRIS Credixo since last 3 years and we are pleased with the in-depth domain knowledge and experience of the team. IRIS Credixo has really helped us with better profiling of customers using their GST Data and has made this journey smoother.

Mohd Riaz
Founder and CEO, XtraCap Fintech
Direct connection to the Government system
Being an IRP and a GSP, we have a direct connection to data, hence you get real time and first-hand information.
A Unified Hub for Government Systems
Connect with diverse data sources and governmental systems effortlessly via the consolidated IRIS platform.
Experienced Experts in Lending and GST Domain
Our team comprises of highly skilled professionals who possess deep knowledge in both the lending industry and the GST domain.*
Cutting-Edge AI/ML Rule Engines Developed by Data Science Experts
Our rule engines are powered by an expert team of data scientists, leveraging artificial intelligence and machine learning technologies.*
Streamlined Workflows Accessible via Intuitive APIs and User-Friendly Web Interface
All of our workflows can be seamlessly integrated into your systems through user-friendly APIs, making them easily accessible through a user-friendly web platform.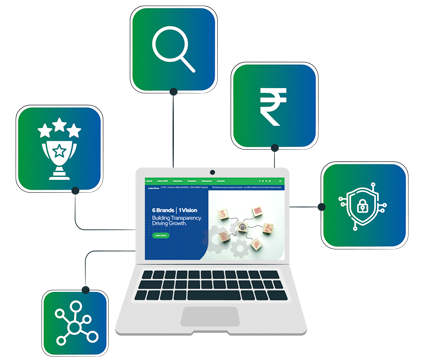 With
IRIS Credixo

You Get
#G=Granular R=Recent R= Relevant A=Accurate S=Standard

Say goodbye to traditional lending models and step into the future of finance.