Instant Delivery
Ebooks are delivered almost instantaneously. You can download and start reading them within minutes, without leaving your chair. You don't have to go to a bookstore to buy them.
Portable
Ebooks are portable. You can carry a whole library of hundreds of books with you, on CD, in a laptop, notebook or any ebook reader, without worrying about their weight.
Searchable
Ebooks are searchable. You can easily search for any information in an ebook, instead of turning page after page.
List of E-Book offered by IRISGST
Title : Beginner's guide to e-invoicing mandate in India
Content :
Author: Mrs Shilpa Dobabe
Publication: First Edition ,Jan 2020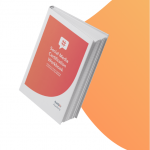 Title : Beginner's guide to e-invoicing mandate in India
Content :
Author: Mrs Shilpa Dobabe
Publication: First Edition ,Jan 2020