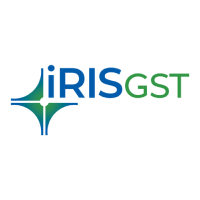 A Definitive Guide

(including latest updates) to

e-Invoicing in India

for large and medium enterprises
As per recent notifications released, for companies with turnover above Rs 500 CR for FY 2018-19, the countdown has begun for the e-invoicing mandate which goes into effect 1st October 2020.
A brief recap, GSTN had released the draft E-Invoice API specifications and sandbox for testing on Jan 1st 2020. GSPs as well as Taxpayers having turnover above INR 500 cr had received communication from GSTN to review the specification and get ready to participate on a voluntary basis. The Version 1.01 of API specification was released in March followed by 1.02 specification in May and 1.03 in July 2020.The IRP production portal was opened for trial run on 15th August 2020.
Under the mandate, companies not only need to prepare the systems to receive Invoice Registration Number (IRN) from the e-invoice portal but also need to upgrade their systems for seamless data exchange for E-Way Bill preparation from the same data transmission and GSTR 1 automation. 
Few other aspects that need to be taken care of are:
Treatment of B2C transactions, Deemed exports, transactions through delivery challan and SEZ transactions.
E-Invoicing and E-Way Bill Generation and Cancellation
E-Invoicing and RCM ( Reverse Charge Mechanism
The e-book will help you to understand the basics of e-invoicing system, how to prepare for the mandate and how to get ready for implementation of e-invoicing in your organization.
Get started with your e-invoicing  journey today
Find thought-leadership resources that can help jumpstart the e-invoicing transformation journey.