Based on new rule of 20% provisional ITC, now it is important to track the invoices on which you claim the provisional ITC.
To know this you will get one option in the Reconciliation module in all the categories (Except Supplier only category) i.e. "Mark 3B ITC" & "Reset 3B Marking"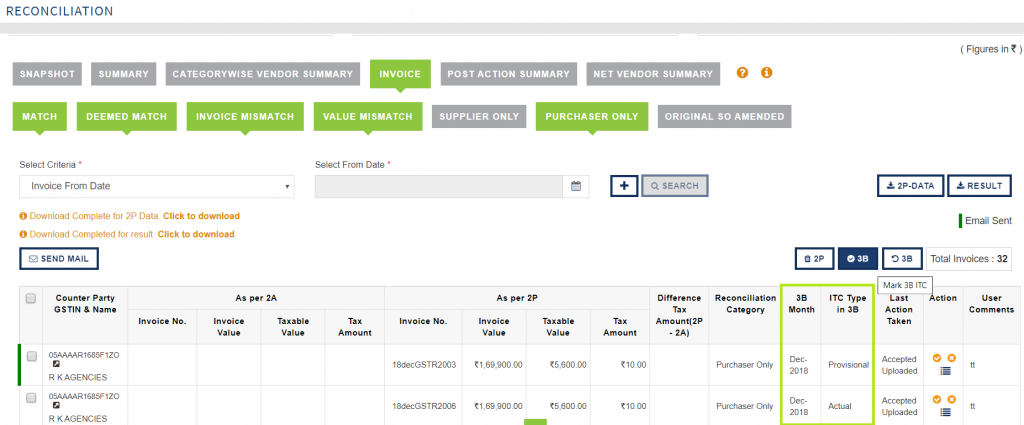 Mark 3B ITC :- You need to select invoices on which you want to claim the provisional ITC. Click on "Mark 3B ITC". One dialog box will open where you have to select the month in which you will claim ITC in 3B. In Mark ITC Type select the flag Actual / Provisional.

Facility to filter out provisional or actual ITC marking invoices is also available. And the new columns added related to 3B ITC claimed month and ITC Type in 3B. These columns also added in download of 2P data and in reconciliation results. Reset 3B ITC marking button is also available.
By using this feature of ITC marking, it will ease your ITC calculation for GSTR 3B purpose.