To decide your final ITC eligibility, it is important to do reconciliation. So here you can view your monthly reconciliation results.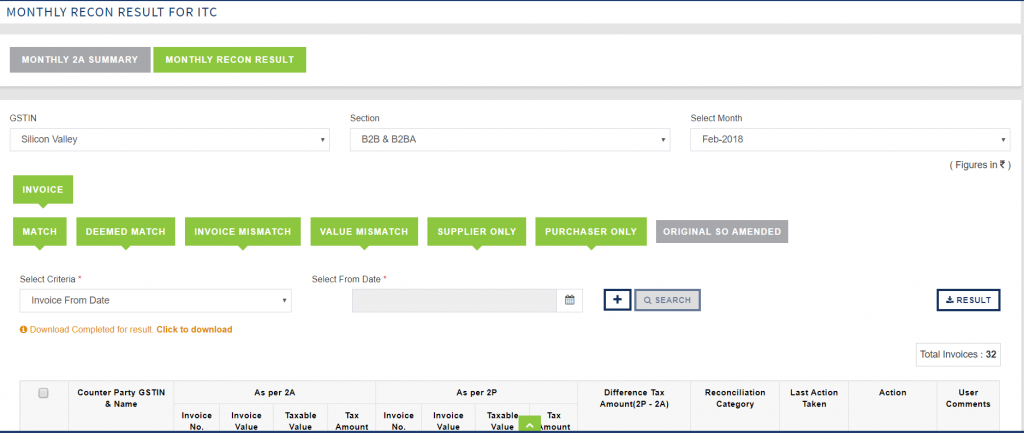 Also the filter facility is available. Two new filters are added that are Supplier POS and Duration
Supplier POS – This filter will help you to view invoices where POS different or same as per taxpayer GSTIN. Invoices with different POS than taxpayer GSTIN are ineligible for ITC. So it will help in calculation of ITC.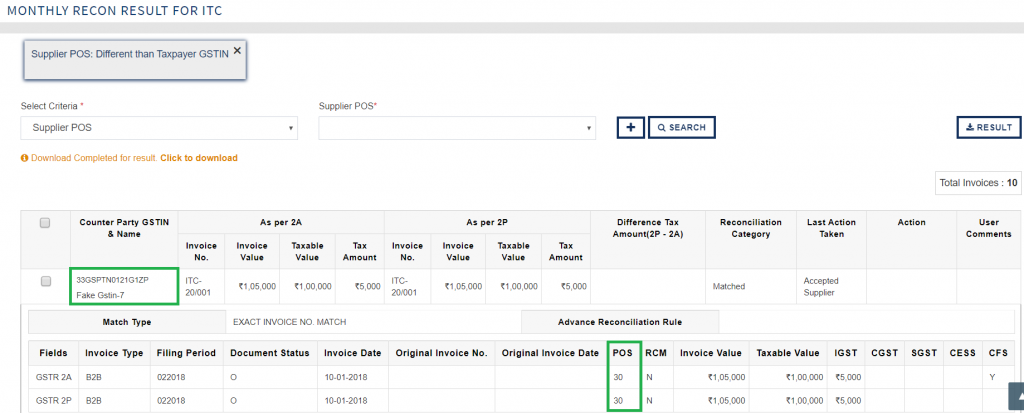 Duration Filter – This filter will help you to view time gap between 2A and 2P and to take required action on the same.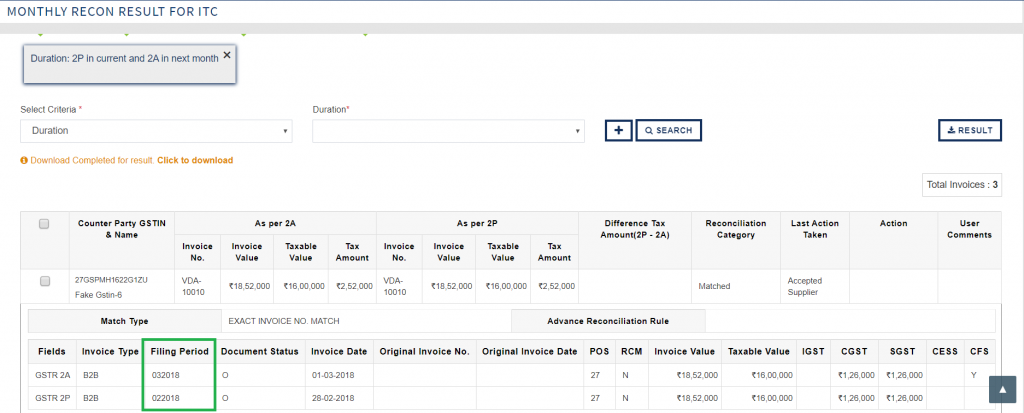 Also, for counterparty GSTIN if you want to check its basic details with compliance status then click on arrow next to GSTIN number.