Manual PO SO Movement
As per this reconciliation feature, you can manually check the purchaser only invoices with the list of supplier only invoices. This list will be available counterparty GSTIN wise. So for each invoice in Purchaser Only category. you will get the supplier only invoices for that Counterparty GSTIN. Across financial year also this list will be available based on counterparty GSTIN and document financial year.
So in action column, you will see one list symbol, click on that button and you will see list of supplier only invoices which you can compare with purchaser only invoice.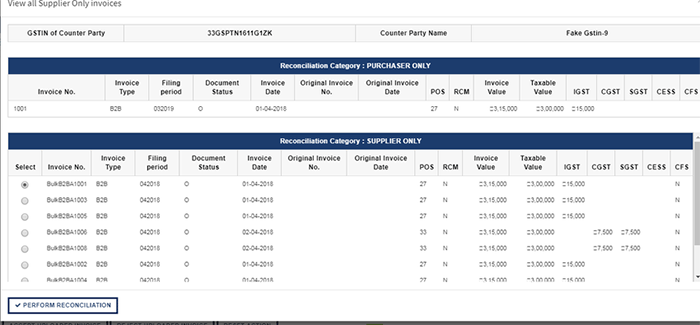 Once you selected invoice from supplier only list, click on perform reconciliation. So that this invoice will get compared and get recategorized in match/invoice mismatch/value mismatch category.