First of all, Congratulations on taking the first step towards getting your GST data and compliance handy, right in your Peridot App.
However, for any communication to GST system, you first need to enable data exchange via APIs. Only when you enable APIs, any application can connect to GST system using a GSP. IRIS, is a GSP empanelled in the first batch selected in 2017.
Here is a quick checklist for you to be aware of the steps required to get started for compliance in IRIS Peridot
Enable API Access
This activity is needed one-time for every GSTIN for which you need to access data. If you are already using any ASP-GSP application, it is highly likely that you would have already enabled API access. You can check status of API enablement by logging on to GST portal and check Manage API Access under My Profile. Here are the steps illustrated using the GST portal screenshots
1. Login to GST Portal (https://services.gst.gov.in/services/login) using your user name and password. You will be prompted to enter captcha to complete login.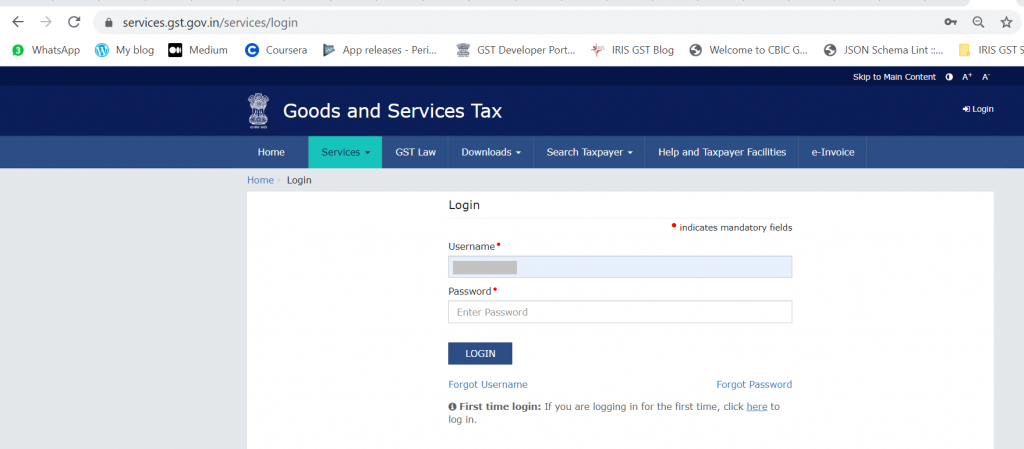 2. After logging in, from My Dashboard navigate to My Profile. Here you would find the option Manage API Access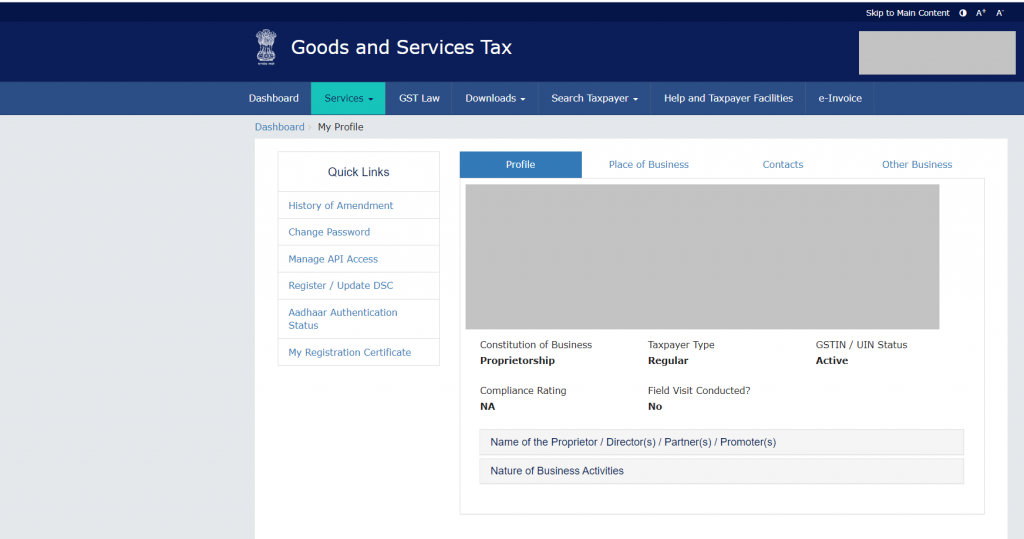 3. Once you click on Manage API access, you can view your current API settings. If already enabled, you are good to go. If not, enable the access and set the number of hours for which you would want the session to remain active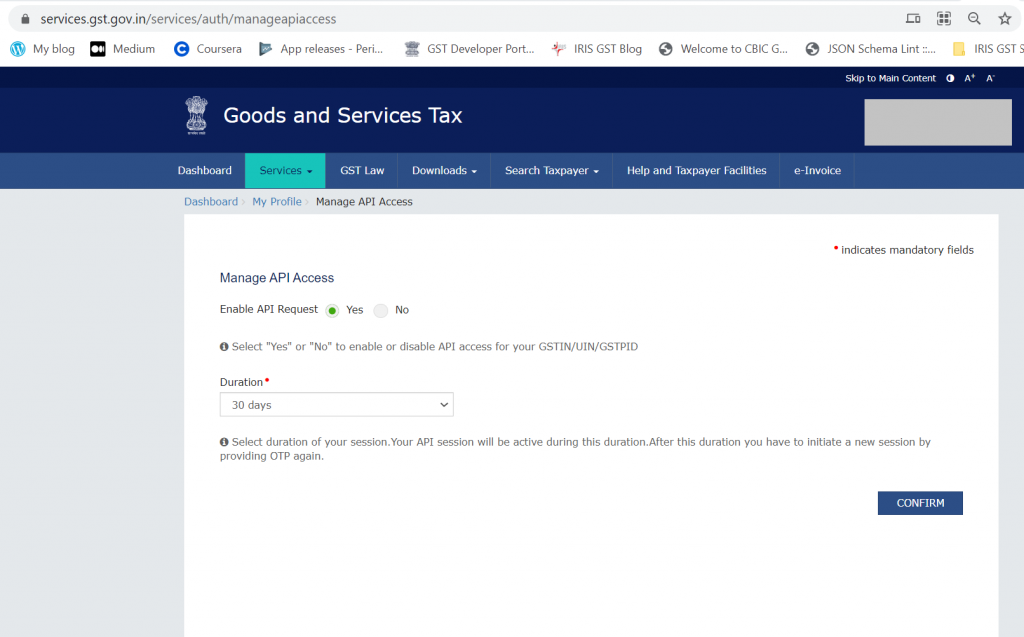 We recommend higher duration, as it would let you fetch data without the need to add OTP again and again.
That's it. You are now ready to fetch your data in IRIS Peridot.
Starting a session with OTP
For Peridot, or any application, to fetch your GST Returns data, connecting to GST system is required. And for a connecting to be established, an authentication via One-time-password (OTP) needs to be done.
OTP is sent to the mobile number registered with the GST system. Generally, the mobile numbers of the business owners or authorised signatories are registered. OTP is valid only for 10 min. So ensure to have mobile handy or the coordinate with respective personnel who might receive the OTP
If you are unsure of the number, kindly login to GST Portal and under My Profiles section check the mobile number provided.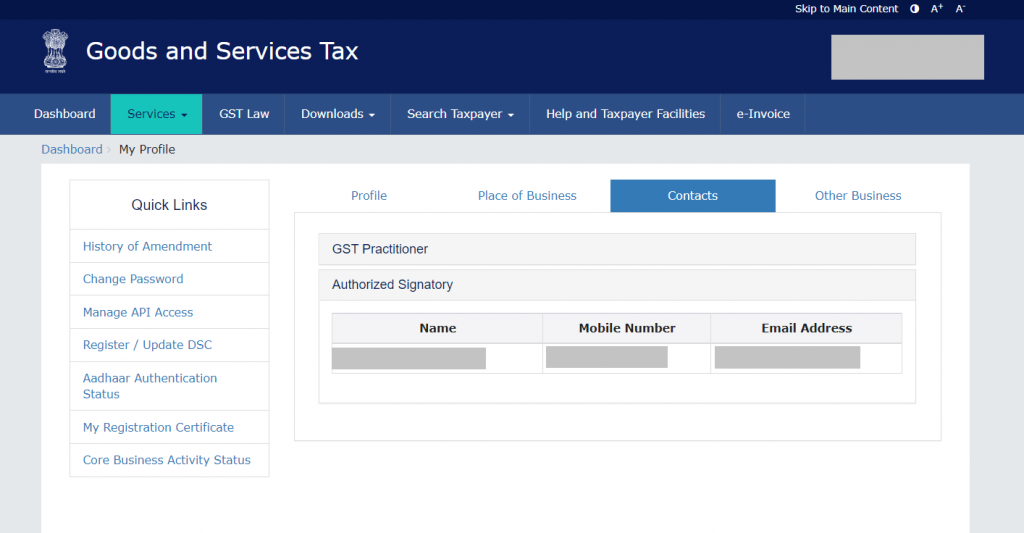 For getting OTP, you need to provide the user name of GST Portal. Please note, only user name is required. IRIS Peridot does not ask you to provide your GST portal password. All interaction with GST system is done via OTP authentication and only after you have given us the consent to fetch data. We do not do any background fetch of your data or login to the GST portal, without your knowledge and consent.