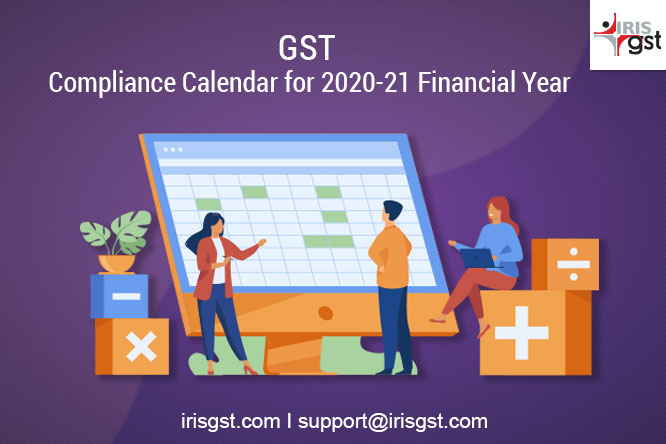 GST Compliance Calendar – May 2020
May the Force be with You!
India is currently under Lockdown 3.0 which was extended on 3rd May and will continue until 17th of May citing the Corona Virus outbreak. 2020 has not just witnessed a medical pandemic with COVID-19 but also a financial pandemic as it is widely affecting businesses, the stock-market and even the GST Collection.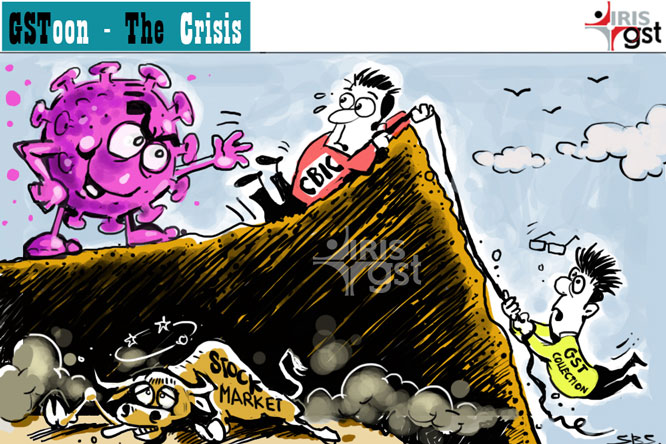 Just like April, the month of May will also see a decreased GST collection.
Do read the 'New Announcements and Notifications amidst COVID 19' that the government released in view of the pandemic. These measures have proven to be a big relief to the taxpayers, businesses, companies and even the transporters.
IRIS GST would like to make all our readers aware of the fraud websites and fake messages with links asking for personal information citing the new updates regarding GST amidst COVID-19. Please do not click any link on your WhatsApp or social media promising a refund. Visit gst.gov.in or irisgst.com for authentic GST updates.
Another big challenge that the country is facing right now is of expired E-Way Bills. So to combat the issue, Government has extended the validity of E-way bills generated on or before 24th March 2020 with expiry between 20th March- 15th April until 31st May 2020, according to Notification No. 40/2020-Central Tax.
The GST Compensation to the states has been delayed due to the lack of funds at the centre. The funds can serve as a big relief to the states to cover the losses due to the lockdown scenario.
The income tax department recently announced that businesses need not include their GST (Goods and Service Tax) and GAAR (General Anti-Avoidance Rules) Report in the income tax audit until 31st March 2021.
The month of May will see commemorative days like Mother's Day, Technology Day and Sorry Day along with festivals like Buddha Purnima and EID AL FITR that we must celebrate staying indoors.
If you haven't seen our #WorkFromHome initiative for the lockdown, please check it out here: #WFH Positivity Dossier wherein we share #EverythingGSTin21Days along with that we also share a yoga posture and wisdom from best self-help/business books to relieve the stress and anxiety which is natural to come up during this time.
In the Content Calendar of May 2020, we have added upcoming due dates for updated GST Returns along with Income Tax Returns. The additional information regarding these returns has been mentioned below in utmost detail for your easy reference.
Here's our Compliance Calendar for May 2020:

NOTE:
The due dates of GSTR5, GSTR 5A, GSTR 6, GSTR 7, GSTR and GSTR 8 for April 2020 have been extended to June 30th, 2020.
The due dates for GSTR 1 and GSTR 3B for April have NOT been extended, however, the interest for late filing has been waived off within specified dates (June-July 2020)
Below are timelines without late fees and interest waiver
| | | | |
| --- | --- | --- | --- |
| Sr. No. | Class of taxpayers | State/Union Territories | Due date for filing the Form GSTR-3B |
| 1 | Aggregate turnover up to INR 5 crores | Chhattisgarh, Madhya Pradesh, Gujarat, Maharashtra, Karnataka, Goa, Kerala, Tamil Nadu, Telangana, Andhra Pradesh, Union territories of Daman & Diu and Dadra & Nagar Haveli, Puducherry, Andaman & Nicobar Islands and Lakshadweep | 22nd May |
| 2 | Aggregate turnover up to INR 5 crores | Himachal Pradesh, Punjab, Uttarakhand, Haryana, Rajasthan, Uttar Pradesh, Bihar, Sikkim, Arunachal Pradesh, Nagaland, Manipur, Mizoram, Tripura, Meghalaya, Assam, West Bengal, Jharkhand, Odisha, Union territories of Jammu & Kashmir, Ladakh, Chandigarh and Delhi | 24th May |
For taxpayers having turnover above 5 crores ,below are timelines without late fees waiver and interest benefit.

Due date is 20th May
Interest benefit is due date +15 days of grace period post which 9% interest rate will be applicable, so due date becomes 20th May + 15 days
Income Tax:
The CBDT vide the Taxation and Other Laws (Relaxation of Certain Provisions) Ordinance, 2020 dated 31-03-2020 has extended all respective due dates, falling during the period from 20-03-2020 to 29-06-2020, till June 30, 2020.
The benefit of the extended due date shall not be available in respect of payment of tax. However, any delay in payment of tax which is due for payment from 20-03-2020 to 29-06-2020 shall attract interest at the lower rate of 0.75% for every month or part thereof if the same is paid after the due date but on or before 30-06-2020.
Dates for below compliances is extended from May filings till 30th June, 2020

15 May 2020
Due date for issue of TDS Certificate for tax deducted under section 194-IA, 194-IB and 194M in the month of March, 2020
Due date for furnishing of Form 24G by an office of the Government where TDS/TCS for the month of April, 2020 has been paid without the production of a challan*
Quarterly statement of TCS deposited for the quarter ending March 31, 2020
Due date for furnishing statement in Form no. 3BB by a stock exchange in respect of transactions in which client codes been modified after registering in the system for the month of April, 2020*
30 May 2020
Submission of a statement (in Form No. 49C) by non-resident having a liaison office in India for the financial year 2019-20
31 May 2020
Quarterly statement of TDS deposited for the quarter ending March 31, 2020
Return of tax deduction from contributions paid by the trustees of an approved superannuation fund
Due date for furnishing of statement of financial transaction (in Form No. 61A) as required to be furnished under sub-section (1) of section 285BA of the Act respect of the financial year 2019-20*
Due date for e-filing of annual statement of reportable accounts as required to be furnished under section 285BA(1)(k) (in Form No. 61B) for calendar year 2019 by reporting financial institutions
GST Compliance Calendar – April 2020
The fourth month of 2020 – April has arrived and ideally, it is touted as the start of the new financial year. However, unlike every year, April isn't as valued as before citing the insane Corona Virus outbreak not just in the country but globally! It is a world-wide pandemic situation and the world is fighting against the crisis with all its might.
The Indian government has taken a huge step to combat the situation with a 21-day lockdown which was announced from 25th of March and is set to get over by April 14. However, all the state and even the central government have been stating that the lockdown may either extend or even if it gets lifted, the restrictions will remain on movement in order to control the spread of the virus.
On the GST front, the government had seen a sharp drop in the collections in March and it will continue further in April considering the lockdown condition. Our finance ministry has taken multiple steps to offer some relief to businesses and companies along with transporters.
To tackle the economic impact of COVID-19, the government has announced several extensions of GST Returns for the month of March, April and May 2020. Most of the filing dates have been pushed to June 30. The date for opting for composition scheme has also been extended to June 30, 2020. You can read the New Announcements here
A recent news update states that the finance ministry is set to release Rs 20,000 crore in pending goods and service tax (GST) compensation to all the states soon. It is not taken from the compensation cess but from the Consolidated Fund of India, a report from Economic Times confirmed.
The government has also extended the validity of all the e-way bills till April 30, which were customary to expire between March 20 and April 15. Indeed a big relief to the industry facing issues of supplies and goods stuck in transit amidst the nationwide lockdown due to Corona.
On the IRIS GST front, our team members are working from home diligently and are available to help our clients with the regular GST and E-way Bill operations among any other assistance.
To keep 'up the positivity' during this global pandemic situation, IRIS GST has started an initiative named #WFH Positivity Dossier wherein we share #EverythingGSTin21Days along with that we also share a yoga posture every day to relieve the stress and anxiety which is natural to come up during this time. Plus as an added bonus, we also share wisdom from best self-help and business books in pointers like quick bites! Subscribe for your daily dose here!
Hope this initiative serves you well!
Stay home, follow social distancing, and stay safe!
Here is the compliance calendar for April 2020