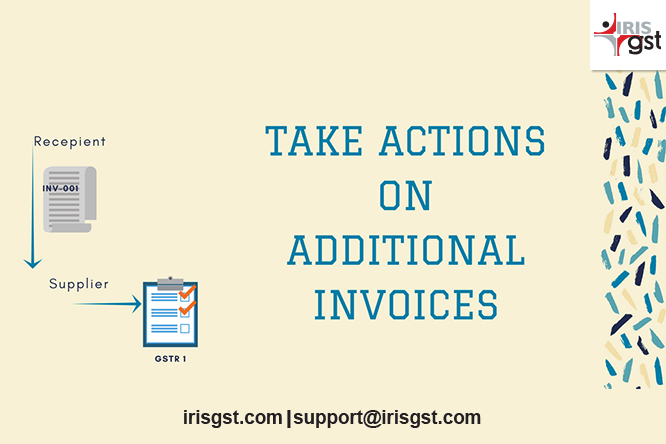 Do you have missing invoices in your GSTR 1? As registered taxpayers, entities need to file various GST return forms based on their nature of business and the type of registration obtained. Returns filing under GST is often perceived as a complicated activity and one of the prime reasons is the cross-referencing of the data filed by taxpayers in various returns.
As per the current process, GSTR 1, GSTR 3B, GSTR 4 and GSTR 6 are the returns which cover the majority taxpayers including regular taxpayers, composition dealers, and Input Service Distributors. There are some more returns for other taxpayers and specific scenarios.
The interrelationship between GST returns
Within the returns implemented by GSTN, the details are interlinked. Let us understand in detail the interplay between the information filed by various taxpayers considering
GSTR 1  – The monthly return (in some cases quarterly) containing the details of outward supplies made during the period. The outward supplies made to registered counterparties i.e. B2B sales are to be reported at invoice level while other categories such as intra-state sales to unregistered parties, nil, exempt, etc. are reported as aggregate values.
GSTR 6 – The monthly return for Input Service Distributors (ISD) consisting of B2B purchases which flow from GSTR 1 of suppliers and distribution of Input Tax Credit.
GSTR 3B – It is self-declaration by a taxpayer about tax liability occurred and ITC claimed for the month.
What action needs to be taken if you have missing invoices while filing GSTR 1
In case you forgot or missed uploading and saving some of your invoices for GSTR 1 then it is important to include those invoices there. But after submission of GSTR 1, it is not allowed to make changes to filed/ submitted GSTR 1 as well as there is no concept of revised GSTR 1 under GST return process.
So in such cases, the invoices which you missed out in the current GSTR 1, need to be considered in your upcoming filing of GSTR 1.
It should be noted that the actual tax liability and payment, at present, is completely determined by information filed in GSTR 3B.  So even if you missed out some of your invoices in GSTR 1, still you can consider those invoices while filing your GSTR 3B.
And if while filing GSTR 3B also, you missed or not included those liability related missed invoices then in your coming filing of GSTR 3B, you need to consider those missed invoices-related liability as well.
GSTR 1 and E-Way bill Reconciliation
One more important thing to take care and do pro-action of checking your invoices getting considered for E-way bill generation and same getting considered for GSTR 1 or not.  So to reduce the possibility of invoices getting missed in GSTR 1 is possible by using this IRIS GST Filing Software feature i.e. "GSTR 1 EWB Recon".
IRIS Sapphire provides you facility of doing the reconciliation between documents for which E-way bills generated and data uploaded for GSTR 1. And provides results like Invoices missed in GSTR 1, Invoices missed in E-way generation and Invoices which got considered in both i.e. GSTR 1 and E-way bill generation.
GST Return Filing Software
for your GST Compliance