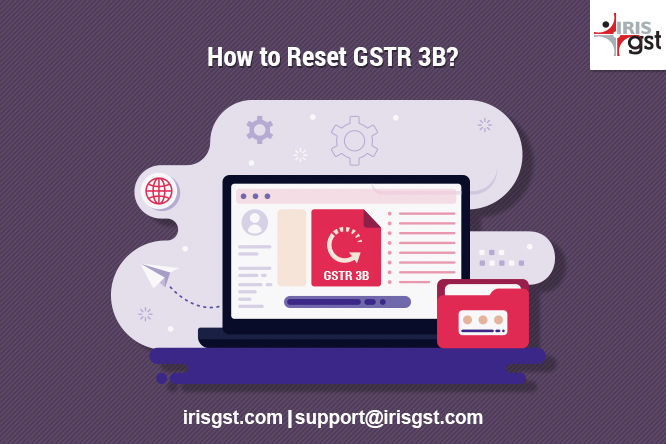 Update Auto-population of GSTR 3B from GSTR 1 and GSTR 2B Flow released via GST Circular 143/2020 : The values are auto-populated and PDF is generated on the basis of GSTR 1 and GSTR 2B. 
Earlier, the taxpayer had no option for making corrections or changes in the GSTR-3B once the files have been submitted. But now, understanding the inconvenience taxpayers face, the Government has now provided them with the option to reset GSTR-3B.
GST return GSTR-3B is a monthly self-declaration, which a taxpayer is required to file on a monthly basis. However, the taxpayer is not required to provide invoice level details while filing GSTR-3B. This leaves scope for errors while computing output tax liability and Input Tax Credit (ITC). Thereby affecting the tax payable and ITC claim.
Revising GSTR 3B – Key Points
Taxpayers are provided with one-time correction in their GSTR 3B data.

Resetting GSTR-3Bb is not possible once the form has been filed.

The option to reset GSTR 3B or revise GSTR 3B data is available only before filing.
When a taxpayer resets GSTR-3B, the filings status of the form changes from "Submitted" to "Yet to be filed". The facility also deletes all the entries posted in the electronic liability registers and reverses the ITC integrated with the electronic credit ledger.
How to Reset GSTR-3B?
In order to reset GSTR-3B, the taxpayer can follow the below-given steps:
Login to the GST portal and to go to the' RETURN DASHBOARD'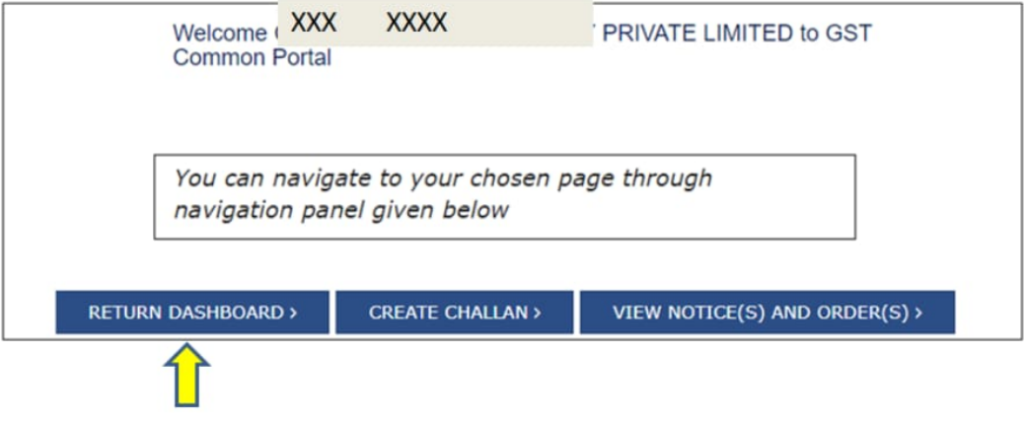 Select the year and the month for which you want to reset GSTR-3B

Click on Prepare Online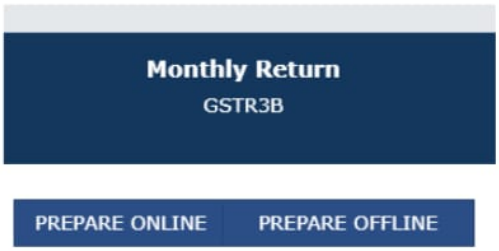 Since the taxpayer has already submitted his returns, the option to reset will be available.
Click on 'Reset GSTR 3B'


Click on 'Yes' and 'OK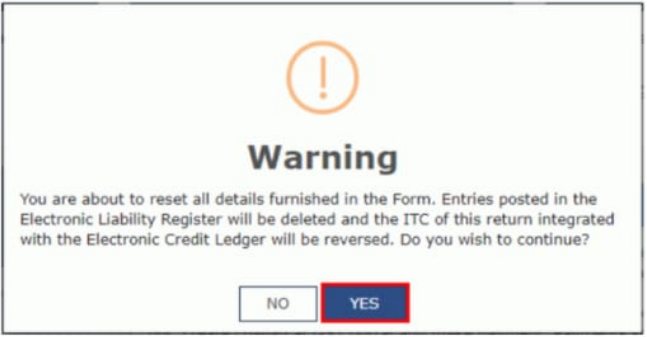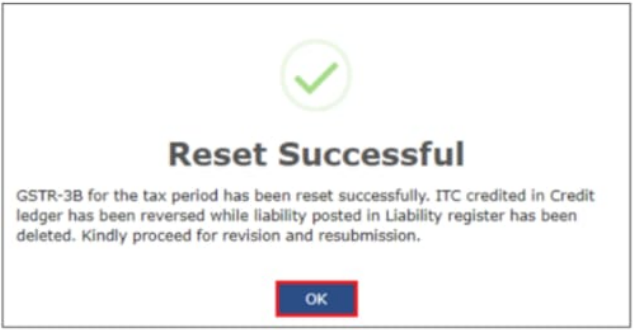 Once the taxpayer resets GSTR 3B successfully, he can edit his filing details.
Additional Facilities:
Besides resetting the return details, the new facility also provides the user with the following options:

Preview: for a quick view of the entire form before the form can be submitted.
Initiate Filing: A tax summary screen to check the final figures.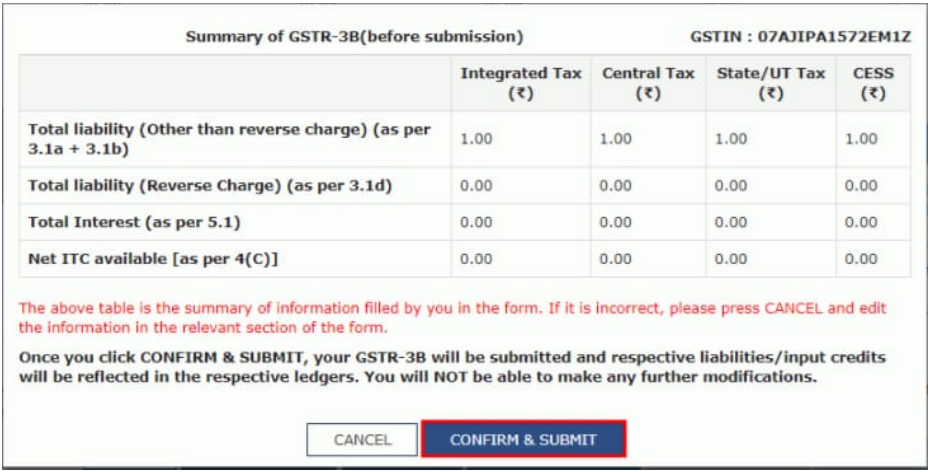 IRIS GST, one of the leading GST Suvidha Provider (GSP) in India, is a one-stop solution for your GST Compliance (IRIS Sapphire) and E-way bill (IRIS Topaz) related issues. For any queries or to know more about our GST Compliance solutions, kindly drop us a mail at support@irisgst.com.