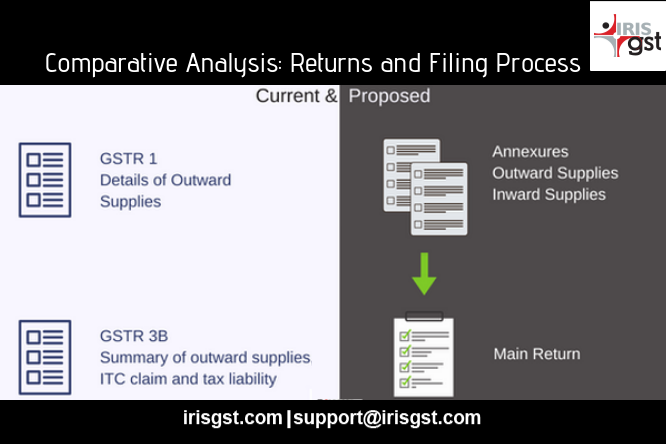 As per 39th GST Council Meeting, the New Returns are extended until October 2020.
Simplifying the GST return has been one of the priority items for the Government. In its 28th meeting held on 21st July, 2018, GST Council approved the key features and new draft format of the GST returns. The new  returns are now released for stakeholder feedback and comments. While the simplification has been designed keeping the small taxpayers, who constitute a majority of taxpayer base, there are several process changes and benefits for large taxpayers as well.
Taxpayers having the turnover above Rs. 5 crores commonly known as large taxpayers need to currently file two GST returns each month. These are GSTR 1 for outward supplies transactions and GSTR 3B i.e. summary monthly return defining tax liability and ITC, on self-declared basis. In addition to that GSTR 2A is available to the taxpayers for viewing auto-populated inward supplies from registered vendors who file GSTR 1.
As per the initial return filing process drafted in law, the taxpayers were also required to file GSTR 2 by taking actions on the auto-populated invoices from GSTR 2A and providing details of other inward supplies like import of goods, services, purchases from unregistered vendors etc. But GSTR 2 filing got deferred till the date to be notified by the council at a later stage. However, later owing to the complexity of the multiple returns and technical difficulties faced by the taxpayers, there arose a requirement of a simplified return filing process.
In this blog let's understand about changes as per the new return process for Large Taxpayer.
New Return Forms and Frequency for Large Taxpayers
As per proposed new formats the large taxpayer will need to file only one return a month, referred to as Main Return. This Main return consists of two parts:
Part one is liability on account of outward supplies and inward supplies liable to reverse charge
Part two being the ITC that the supplier wants to claim.

Scope of information to be included in the New Returns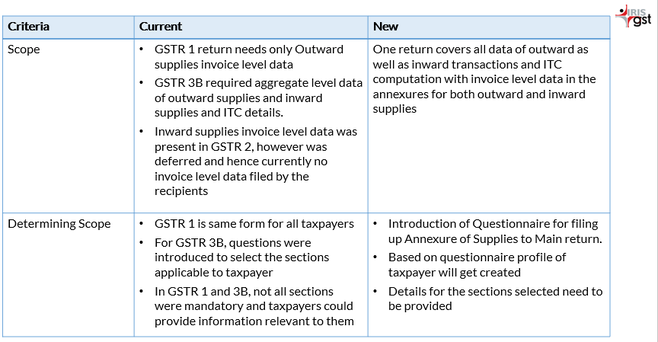 Uploading and viewing invoice details in New Returns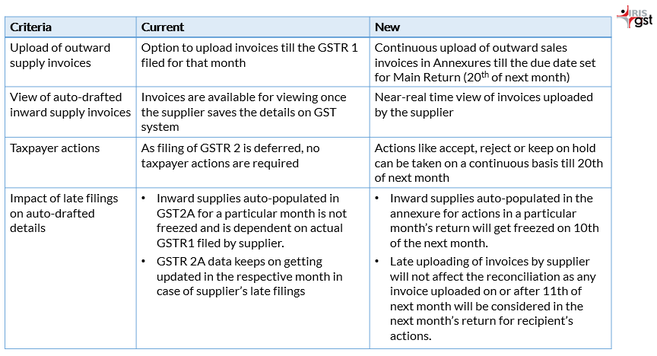 ITC Eligibility and Computation in New Returns for Large Taxpayers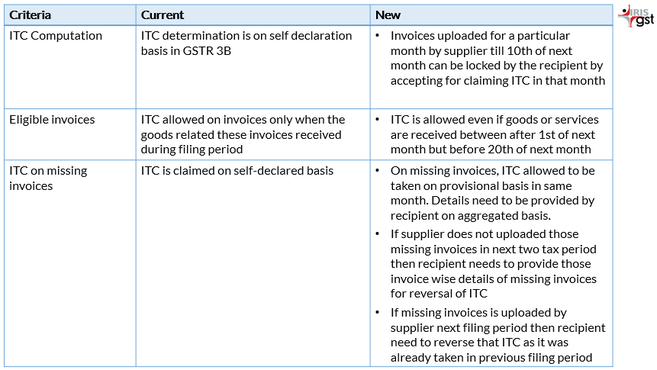 Illustration
For an invoice raised in the filing period is April 2018, goods only if received by 30th April 2018, the ITC can be claimed for the period as per current process. In the new process, ITC can be claimed even if the goods are received on any day between 1st May 2018 to 20th May 2018 by when the return for April 2018 needs to be filed.
HSN Summary
Tax amount and liability computation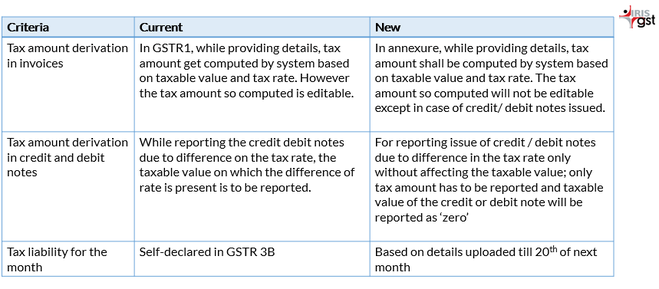 Amendment Return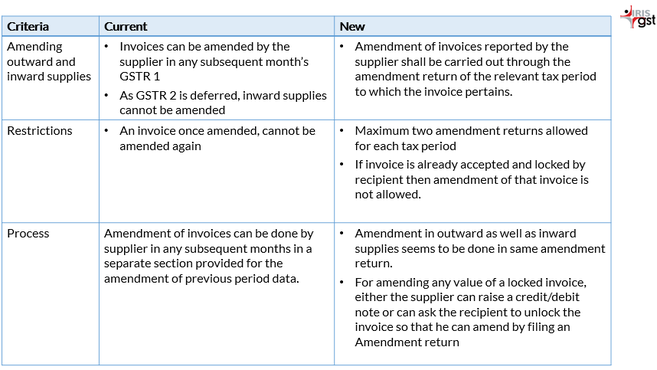 Amendment of a return could be comparatively more difficult more so because maximum two amendment returns are allowed for each tax period. The taxpayers will have to ensure that all the invoices required to be amended in the month are known so that the amendments can be managed in the two iterations available.
Thus it can be concluded that there are major changes that will definitely benefit the taxpayer in terms of ITC claims and compliance. But from the point of view of data required to be filed in it, the old and new returns are almost similar with a few minimal exceptions. If GSTR2 was to be continued in the current filing process, then the only change between the two processes would have been single return vs the multiple returns.
We will cover in more detail as to what details are required to be filed in Main return and the Annexures to the Main return in our next blog.
The new return formats are available here 
IRIS Business is a leading GST Suvidha Provider (GSP) providing easy and efficient solutions for GST and E-way bill compliance. For further details, please write to support@irisgst.com.