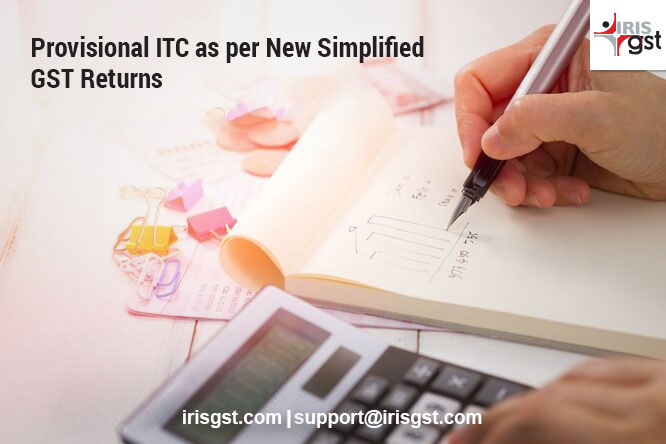 Can I claim Provisional ITC on missing invoices once the new returns come in force?
This question is asked by many purchasers many a times. The answer to this question has always been "Yes",and remains the same with the new returns as well.
Many taxpayers feel that ITC can be taken only if supplier uploads the invoice. But this is just a myth.
ITC can be taken if following three conditions are satisfied:
Purchaser holds the tax invoice of goods/services consumed by him/her.
Purchaser actually consumes the goods/services purchased by him/her.
Purchaser makes payment to supplier.
In new returns, once the supplier will upload an invoice in ANX-1, it will be visible to the purchaser in his ANX-2 and he can accept the invoice thereby locking his ITC. This accepted invoice will form part of available ITC in RET-1.
So the question arises then,
what happens if the Invoices are not uploaded by the supplier – missing invoices; does the purchaser lose that ITC?
No.
In New Returns Table 4A.10 Provisional input tax credit on documents not uploaded by the suppliers [net of ineligible credit] gives the provision to the purchaser to claim provisional ITC on missing invoices. Thus invoices on which purchaser is eligible to take credit but supplier did not upload the invoice can be considered for claiming provisional ITC in the said table.
What is the capping to provisional ITC?
Section 43A of CGST Act states credit available in case of provisional ITC would not be more than 20% of ITC available to the recipient. This available credit is based on the basis of details uploaded by the supplier. Thus, the upper limit stipulated under Section 43A for availing ITC on a provisional basis is 20%. This section would replace the provisions of Section 16(2), Section 37 and Section 38 of the CGST Act which deals respectively with the conditions to avail ITC, details of outward supplies, and details of inward supplies.
Treatment of Invoices if Supplier uploads the missing invoices in Subsequent Months
Now when provisional ITC is taken by the recipient in one month and in subsequent months, if the supplier uploads the invoice on which provisional ITC is taken, then purchaser will accept that invoice in his ANX-2. By accepting the invoice in ANX-2, it will be auto computed as available ITC in RET-1. However such credit needs to be reversed by the purchaser in table 4B(3) of the main return (FORM GST RET-1) as this credit was already availed provisionally earlier and cannot be availed twice..
For example, say a registered supplier A sells goods to a registered taxpayer B in the month of April. B consumes the goods and makes payment to A. A forgets to upload the invoice while filing return of April. But since the above mentioned conditions are met, B is eligible to take ITC in April.
Now say B want to take ITC in April. He will have to show this amount in Table 4A.10 of RET-1 since invoice is not uploaded by A. While uploading data for the month of May supplier A uploads the invoice. In such case B cannot reject the invoice since it is valid. So B will accept this invoice and since it is accepted it will form a part of RET-1 table 4A.1. But since B has already taken credit on this invoice, he will reverse this invoice in table 4B.3 of RET-1.
Treatment of Invoices if Supplier fails to upload the missing invoices in Subsequent Months
The government is taking a risk to the extent of the provisional ITC declared. However they have also taken some precautions by giving a timeline i.e. In case supplier does not upload such invoice till next two filing periods for monthly filers and one filing periods for quarterly filers, then purchaser can upload such invoice as missing invoices in ANX-1 Table 3L.
Table 3L is just an additional reporting of missing invoices by purchasers which will not have any impact on RET-1 being filed.
In the same example, say supplier A does not upload the invoice till he files the return of June. Then purchaser can upload the invoice in ANX-1 Table 3L while filing return for July.
Example:
| | | | | |
| --- | --- | --- | --- | --- |
| Particulars | January | February | March | April |
| Total Purchases | 100000 | 0 | 0 | 0 |
| Details populated in ANX-2 | 85000 | |  0 | 0 |
| ITC Claimed on provisional basis | 15000 | |  0 | 0 |
| Invoices of January uploaded in February by vendor | | 10000 | | |
| ITC Claimed in February | | 10000 | | |
| Provisional ITC of Jan Reversed | | 10000 | | |
| Disclose in table 3L of ANX-1 – Since invoices are not uploaded by vendor | | | 0 | 5000 |
Thus, though there is a provision made for buyers to claim provisional ITC on missing invoices in New Returns, it is advisable to do it with adequate precaution and ensure that the suppliers with whom you are dealing with are compliant. As there is two month of time given to supplier, it is also important to have a proper communication with your suppliers so as to ensure a smooth flow of your ITC.
IRIS Sapphire-our GST Software offers a simple and interactive vendor management widget for hassle-free communication with your vendors. Many of our clients are already making use of this feature to interact on a regular basis with the vendors, sensitize them on importance of filing GST returns on time and  coordinating for uploading missing invoices.
With in-built validations and automation at granular level, preparing your GST returns becomes error-free and clean with IRIS Sapphire. You may book a demo for filing GST Returns with IRIS Sapphire or comment your queries in the comment box below.