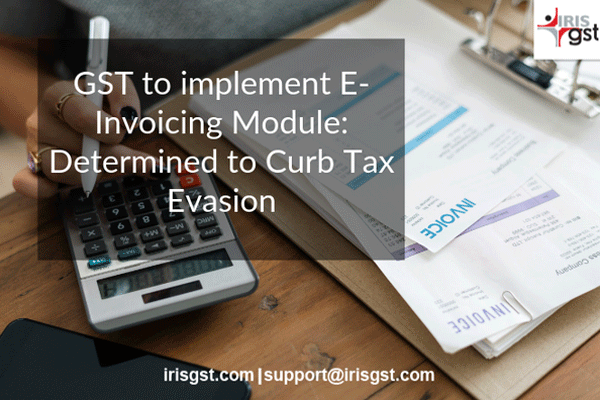 Ever since the introduction of GST in the Indian taxation system, GST officials have been diligent to work out a mechanism to stop tax evasion in India. Over the years, there have been instances wherein tax fraudsters have been caught using fake invoices to evade taxes or claim additional ITC. And such occurrence was only possible in the absence of a proper mechanism to tackle such a situation on a nationwide level.
Introduction to E Invoice
To avoid the further occurrence of such tax evasions, the government is now working on an e invoice module. Under this mechanism, businesses with an annual turnover exceeding a "yet-to-be-decided" amount would be required to generate an electronic invoice either on a government portal or on the Goods and Services Tax (GST) portal.
The government has set up a committee, comprising central, state tax officials and GST Network Chief Executive to look into the feasibility of introducing the e invoice system to streamline the generation of invoices and ease the compliance burden.
Furthermore, to ensure smoother assimilation of the e invoice mechanism into GST, businesses would also be provided with the software, which will be linked to the GST portal for generating e invoice. The threshold for the same can be fixed on the basis of the value of the invoice.
To know more about e-invoicing mandate
Beginner's guide to
e-invoicing mandate in India
Quick Takeaway

Businesses will have to generate an electronic invoice either on a government portal or on the Goods and Services Tax (GST) portal.
Businesses, with turnover above the given threshold, will initially get a unique number for every e invoice generated.
The unique number can be matched with the invoices reported in the sales return and taxes paid.
The process of generating e-invoice would be similar to the one being followed for the e way bill on ewaybill.nic.in or GST payments.
IRIS Onyx is an automated, integrated and seamless e-invoicing solution!
It is a one-stop e-invoicing solution that can integrate with your billing systems seamlessly in multiple ways and generate IRN with zero disruption to your business.
For any queries or suggestion feel free to connect with us support@irisgst.com.