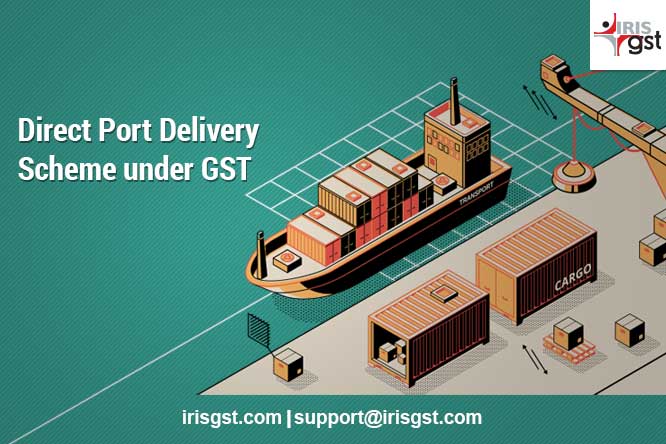 CBIC, in an attempt to reduce the dwell time, improve supply chain efficiency and minimise the cost on logistics for EXIM (Export-Import), has undertaken various steps and initiatives. One of such flagship initiatives is the Direct Port Delivery (DPD) of containers to the importer, thereby saving importer the time and resources required for routing the clearance through the Container Freight Stations (CFS).
Trivia: The DPD initiative was first launched at JNPT and thereafter extended to other ports.
Concerning about the lack of awareness about the scheme, the CBIC released Circular No. 29/2019-Customs, dated September 05, 2019 to clarify the provisional guideline and eligibility criteria for availing DPD scheme, maximize the DPD reach and encourage importers to join this program with certainty.
Reasons restricting importers from opting for DPD benefits
Ideally, any fully facilitated Bill of Entry ("BoE") filed at the gateway port is enough for an importer to avail DPD benefit. However, the following reasons (based on the feedback from the field) have been restricting a larger section of importers to opt-in for the DPD benefits:
Non-receipt of original documents from abroad and consequent delay in issuance of Delivery Order,
Financial and credit woes,
Delay in settlement of dues of shipping lines,
Opening PD Account with the terminals, etc.
Eligibility Criteria
Taking the note of constraints supra, the following guidelines are being prescribed for the implementation of DPD across all the formations
Eligible Importers
Importers who have already been accorded either AEO Tier I, II or III status;
Importers with a clear track record of compliance and an import volume of 25 Full Container Load (FCL) TEUs through a particular port or otherwise in the preceding financial year;
While the criterion at (b) is desirable, Chief Commissioner may, however, in deserving cases of importers, relax the TEU benchmark especially for MSME Sector. Importers whose imports have enjoyed a consistent pattern of customs risk facilitation / who provide an assurance that they would be in a position to pick up containers directly from the terminal.
Ineligible Importers
Importers against whom a case of misdeclaration of the description of goods or of concealment/diversion of imported goods/evasion of duty has been made in the preceding five years;
Importers facing prosecution proceedings in a matter under the Customs Act, 1962;
Importers importing goods that are subjected to 100% examination in terms of extant policy;
Importers importing mostly LCL consignments.
Eligible Consignments
The facility of DPD shall be extended, based on the following conditions
which have either been fully facilitated or not subjected to examination; and
importers open a PD account with the terminals and arrange for their own transport to take delivery of containers from the terminal; and
any other procedural formality prescribed by the zone for better administration of DPD scheme
In view of the above guidelines for availing DPD, Customs field formations at seaports where containerized cargo is received are advised to issue/re-issue Public Notices for the benefit of importers so that they could avail DPD.
IRIS Business is a leading GST Suvidha Provider (GSP) providing an easy and efficient GST solution (IRIS Sapphire) and E-way bill (IRIS Topaz) compliance. To have your GST queries solved and to know more about our solution, please contact us at support@irisgst.com.