The IRISGST Times
Volume 44  |  August, 2021
Your favourite GST Newsletter is back! Here's a quick wrap up of August 2021 for you covering the latest updates, happenings, and important upcoming events. In this issue, we have covered articles on varied subjects; here are the titles – 'GST Compliance Guide: Your Ultimate Resource For All Things GST!', 'Reasons Why Your GSTIN Can Get Cancelled', 'Important Checklist To Consider Before Filing September 2020 GST Returns,' and 'Looking At GST Compliance Through A New Lense'. Also, do not miss reading the 'Top GST News of the month' to stay abreast with the latest GST updates.
In this newsletter, we also cover the feature highlight – IRIS Peridot, our most loved App for all things GST. Lastly, we share the link to our compliance calendar for September 2021 so that you never miss a due date and stay compliant.
Regards,
Meghana Pawar,
Editor, IRISGST Times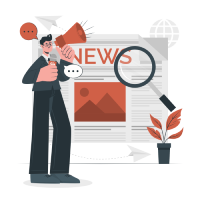 Latest GST News Updates
Did you know? The blocking of E-way Bill generation facility has been resumed! Get the details of this update and all the latest GST changes and new notifications here: Top GST News of the month.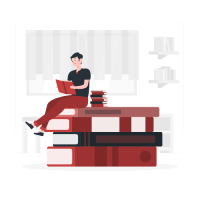 Readers Choice of the Month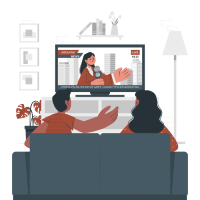 Top Finance News of the Month
The 45th GST Council Meeting has been scheduled for September 17, 2021, chaired by Nirmala Sitharaman. This is touted to be the first physical meeting after March 2020.
Product Updates
C.A. Samaira Tolani, Product Head IRIS Peridot
An app that has been winning hearts since its inception – IRIS Peridot yet again has a new version! Yes, we have launched IRIS Peridot 5.0 for Beta users which not just comes with an eye-pleasing and an easy UI but also with upgraded features. A must for all small taxpayers, the 5.0 version will soon be available for everyone to download and use.
Peridot, which was introduced in 2018 with an aim to simplify GSTIN search for the common man, has grown in the years to cater to the multifold compliance needs of taxpayers. With lakhs of happy customers, IRIS Peridot has proven to be a blessing for all its users as it is no more just a GSTIN Search app but a complete tool for small taxpayers to manage their overall GST compliance!
So, what's new in Peridot 5.0?
1. Awesome UI: IRIS Peridot 5.0 comes with completely new and improved navigation for a better user experience. The UI is easy, eye-pleasing and convenient to use and understand.
2. Meaningful insights: GST Returns are typically filed on a monthly basis and in some cases quarterly. In IRIS Peridot 5.0, you get a consolidated view of your own sales and purchases for an extended period of 6 months.
3. Better control on your ITC: With Peridot 5.0, we provide a high-level view of your Input Tax Credit as per GSTR 2A and how it reconciles with your GSTR 2B. You can drill down to know the vendors who are yet to file their returns affecting your ITC and which are the invoices where ITC is not eligible and so on. And this also helps to know in advance where follow-ups are needed with vendors.
4. Secure and Confidential: Peridot is the safest place for your GST data. We do not collect your GST portal passwords, nor do we connect to the portal to receive your data without your knowledge or consent. Any process related to GST Compliance starts only after your consent. The entire process is as easy and as secure as doing any banking transaction from your mobile.
5. Easy Share Options: Now, the users can easily share screens with anyone. Yes, share any screen from IRIS Peridot with others seamlessly.
6. Upcoming features: And this is not all that you get with 5.0! We will soon be releasing some more features like Nil Return Filing, HSN Search to name a few. Read more: IRIS Peridot 5.0.
Download the free app and become a beta user of the latest version of IRIS Peridot today and enjoy all the benefits. Link: https://bit.ly/36B67mA
Testimonials
IRIS Peridot came into being as a GSTIN Checking App but now has evolved to become a complete technology solution in the form of an App that offers all things GST at your fingertips! You can search any GSTIN by Name/PAN, download GST return filing reports, get the latest GST updates, due-date alerts, file Nil GST Return; there is an option to scan E-invoices and E-way Bills too!
Here's what users have to say about IRIS Peridot:
"Great app for tracking the return filing history of clients. Highly recommended for CA's and GST practitioners. PS:- PAN-based GST search is like a cherry on the cake. – Vijaykumar Baldawa
Very nice app, can get all the information about the Gst of ur vendor, add 3B submission also. GSTR1 is perfect." – Indian Tech
"Very very useful and time-saving app. I have 200+ clients, now this app will help me to check R2A, lots of love and respect and thanks to the developer" – Sanjay Gupta
GST Compliance Calendar
Here is a comprehensive image of our GST Compliance Calendar for September. It has all the GST Compliance Due dates for September 2021 so that you never miss a due date! You can read the complete article here: GST Compliance Calendar September 2021. You can download and pin it for your quick reference.
CONTACT US
Have feedback for us?  Want to request for our product demos? Please reach out to us at