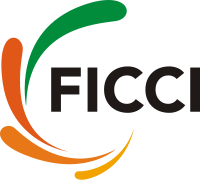 Webinar:

E-Invoicing for Small Businesses: Concept, Practical Challenges and Way Forward
Attend our webinar to learn how to do e-invoicing like Top Listed Companies in India
%-D
Days
:
%-H
Hours
:
%-M
Minutes
:
%-S
Seconds
:
Title: E-Invoicing for Small Businesses: Concept, Practical Challenges and Way Forward
Subtitle: An Integrated Approach to E-Invoicing, E-Way bill and GST compliance
Date: 16th April 2021, Friday
Time: 11:00 am
Join us in the webinar, where we aim to cover:
New Updates and Notifications
E-Invoicing – Concept, Applicability, and Exemptions
Types of Documents Covered under E-Invoicing – Invoice, Debit Note, Credit Note, Bill of Supply, Delivery Challan etc
E-Invoicing for Different types of Transactions -B2B and B2C transactions, Exports, SEZ and RCM
Impact of E-Invoicing rules and compliance on internal systems and processes
Sample E-Invoice Content- IRN and QR Code
IRIS Onyx – An integrated and comprehensive solution for e-invoicing
Multiple Ways of E-Invoice Integration
Q & A
Pritam is the Founder of CA Pritam Mahure and Associates, a firm specializing in GST. Pritam has authored more than fifteen books on GST, Gulf VAT and How to be Future Proof. He is an invited columnist for leading media houses. Pritam has addressed conferences in India, UAE, Oman, Bahrain and Kuwait for ICAI, CII, NACIN, ASSOCHAM, NASSCOM, BCCI, MCCIA, DCCIA, etc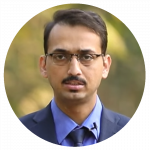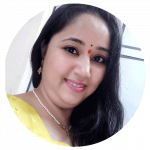 A Chartered Accountant by profession, Ashwini works as Functional Analyst and Subject Matter Expert for IRIS GST offerings. She assists product development by analysing GST Rules and translating them to workable models leading to robust product development. As the subject matter expert, Ashwini also assists clients on GST related queries, conducts product demos and run webinars on new updates on GST.