Companies with turnover of ₹20 Cr. or more have come under the e-invoicing mandate! 
Join our LIVE webinar with GST and E-invoicing Experts and learn how you can adapt to all the new changes and implement e-invoicing hassle-free!

8th March,2022,  3.00 P.M.
From April 1, 2022 onwards, the government has made it mandatory to generate IRN for all your B2B transactions. Are you ready for this big change?
%-D
Days
:
%-H
Hours
:
%-M
Minutes
:
%-S
Seconds
:
What are the expected changes for the small businesses
The government has further lowered the e-invoicing radar to Rs. 20 Cr. from companies with an annual agrregate turnover of Rs. 50 Cr. and soon it is going to be applicable for all small businesses in the near future.

There is a high possibility that the physical invoice copy will be done away with. It is not only a technology change but also a process change.

The invoice data needs to be sent to the Government portal (Invoice Registration Portal-IRP), obtain Invoice Registration Number (IRN) and store back in your system. The invoice generated needs to have a signed QR Code on it.
In this webinar, we'll look at e-invoicing as a starting point for the long journey that business entities need to undertake. The far-reaching impact can be felt in the downstream activities such as the auto-population of e-invoices into GSTR-1, returns filing and reconciliation.
E-invoicing is going to affect ITC reconciliation, E-way Bill generation and vendor communication radically. Thus, companies need to think about the overall strategy instead of a one-time patch up. 
In light of these changes, we are conducting a webinar on March 8th, 2022 at 03.00 p.m.
Register for the webinar today to save the seat. *Limited Seats only
What will be covered in the webinar: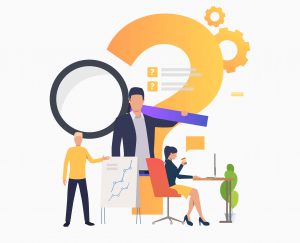 New Updates and Notifications

E-invoicing – Concept, Applicability and Exemptions

Types of Documents Covered under E-invoicing – Invoice, Debit Note, Credit Note, Bill of Supply, Delivery Challan etc

E-invoicing for different types of Transactions -B2B and B2C transactions, Exports, SEZ and RCM

Impact of E-invoicing rules and compliance on internal systems and processes

Sample E-invoice Content- IRN and QR Code

IRIS Onyx – An integrated and comprehensive solution for e-invoicing

Multiple Ways of E-Invoice Integration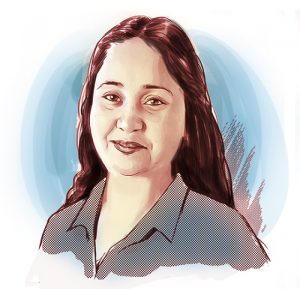 CA Ashwini Gorhe
Ashwini Gorhe, a Chartered Accountant, is associated with IRIS as a Financial Analyst. She has around 6 years of experience in compliance space which includes XBRL reporting, GST and Data analysis. She is actively involved in the IRIS Sapphire (GST filing solution) and IRIS Topaz (E-way bill solution) product development. Before GST, she was handling US compliance analyzing US financial statements and reviewing XBRL filings for US and India market.
IRIS GST has completed successful e-invoicing implementation for more than 36% NSE listed companies, and we are the market leaders in the compliance space! You sure must want to learn from the experts!