DAY 6
We are back with Day 6 of our Positivity Dossier to add a little more fun and zeal to your 'self-quarantine' situation. We are sure you will be happy to know that today's yoga posture is super easy to do and gives a truckload of benefits! Also, our book of the day – 'Rich Dad Poor Dad' by Robert Kiyosakiis something that you definitely do not want to miss! On the GST front we discuss how to comply – Part 2 and about 'Sahaj(RET-2) – filing quarterly return for B2B transactions'. So let's begin…
Yoga Pose for the Day
By Meghana Pawar – Certified Yoga Trainer
Vajrasana – Thunderbolt Pose
Vajrasana is considered as one of the best adharasana or base asana for many level 2 yogic asanas and pranayamas.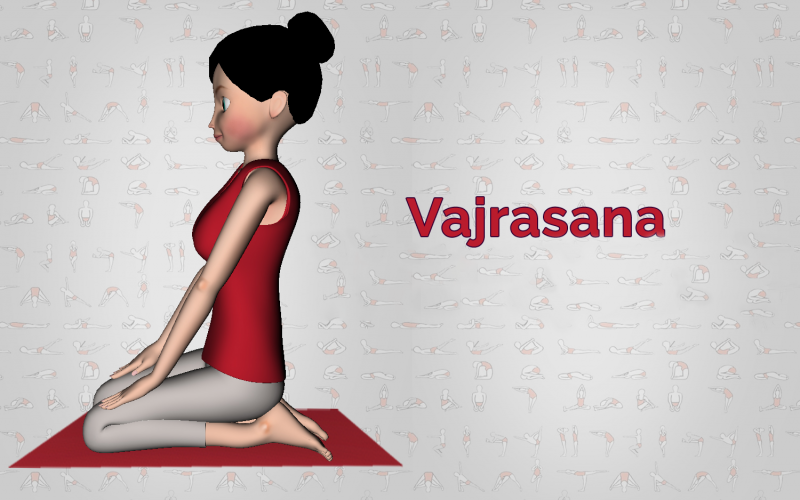 Steps to get into the posture:
Step 1: Sit straight with your neck and spine erect. Legs spread out straight.
Step 2: Fold your right leg from the knee, place it below your buttocks.
Step 3: Fold your left leg from the knee, place it below your buttocks so as to make a V shape with your heels. (Toes together, heels separated). Ensure your knees aren't separated.
Step 4: Place your hands on your knees facing the ceiling. Close your eyes and focus on your breath observing the inhalation and exhalation.
Step 5: Practice this position for 5 to 10 breaths or as per your capacity. Consistently practise this posture and hold it for 5 to 10 minutes for maximum benefits.
Step 6: Come out slowly in the reverse order.
Contraindications:
People who have undergone any recent surgery in the leg, have severe knee, ankle or any other pain in the spine or stiffness in any part of the leg must avoid.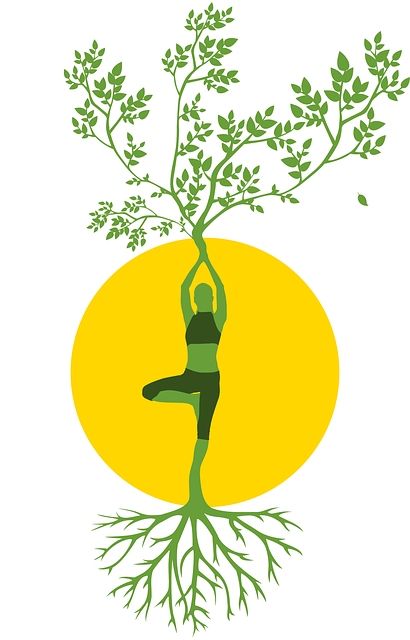 Benefits:
Consistent practise of this posture can give you the following benefits:
• Helps to lose weight and tones the body.
• Better blood circulation especially in the lower body.
• Improves the functioning of the digestive and excretory system.
• Helps in issues like constipation, stomach disorder, digestive problems, acidity etc.
• Strengthens the lower body muscular system – thighs, legs and calf muscles.
• Reduces joint pain – lower body.
• It is a great posture for meditative breathing.
• Improves postures and increases flexibility.
Fun Fact: This is the only yogic posture you can perform even after having your food! It is advisable to sit in Vajrasana every day after your meals for better digestion.
GST Dossier
The details shown in Table 5 to Table 9 of GSTR-5 are similar to the details shown in Table 4, Table 5, Table 7, Table 9 and Table 10. But what is extra in this return is the table related to Purchases, which makes this return unique. The only return where taxpayer need to upload details of both Sales and Purchases.
GSTR-6: ISD holder files GSTR-6
GSTR-6 is the only return which does not create any liability for taxpayer instead it generates ITC for the branches of the taxpayer. (You can refer our blogs on GSTR-6 for further details such as filing of GSTR 6  and ITC distribition an ISD should know.
GSTR-7: The one with TDS registration files this return
GSTR-7 is the only return which is filed by the purchaser to pay liability. Even though the liability is paid by purchaser but it is not RCM liability. This is the liability which the notified person has deducted on purchases made from a registered taxpayer. (To know further details about GSTR-7 please check our blog )
GSTR-8: TCS registrants need to file GSTR-8
TCS registrant is neither a seller nor a purchaser. He is a middleman who sells for a registered taxpayer. To do this activity he collects some tax from taxpayer. Through this return TCS registrant pays that tax which he has collected. (To know further details about GSTR-8 please check our blog )
GSTR-11: UIN holders file GSTR-11.
Even though the due date of this return is there but this is the only return which is neither monthly, nor quarterly/annual return. This is return is filed only when the UIN holders make any purchases.
Also this is the only return where only purchases (no sales/distribution/liability) are reported.
******** ***** ****** ****** *******
Here's all you want to know about SAHAJ (RET-2): Quarterly Return for B2C Transactions!
In the blog, we cover:
What is Sahaj (RET-2)?
Who can file Sahaj?
What details are allowed to be declared in Sahaj?
List of documents to be filed by Quarterly return filers opting for Sahaj and when?
How to file RET 2 – Sahaj?
How to upload ANX-1?
How to file ANX-2?
Read the full blog here on Sahaj : New return for small taxpayers.
"Taking a new step, uttering a new word, is what people fear most."
By Fyodor Dostoevsky
GST which was introduced in 2017 has been an exciting journey since. And there are always some or the other changes being introduced to streamline the entire process. You can find all the
notifications/circulars/orders or press release
here.
Book of the Day
Title: Rich Dad Poor Dad
Author: Robert Kiyosaki
Key learning points from the best-selling book – Rich Dad Poor Dad!
Don't just work for money, make money work for you. Understand the difference between 'assets' and 'liabilities'. Assets are those which bring in money, liabilities are those that reduce our money. For example: Your car is a liability and so is the house that you live in because it does not bring you any money. But, on the other hand, an additional real estate property that you may have and have rented it to someone, it brings in the money so it becomes your asset.
Don't buy luxury first. If you want to buy something, you must first generate enough cash flow from your assets.
More income won't necessarily make you rich. More income does not mean you are on the right path. So it is wise to not just aim for more income but aim for creating more valuable assets that will generate automatic cash-flow without you having to work for it every day.
Be financially literate.If you want to make more money and be rich then you must understand money as well. Learn a little about accounting, markets, law, sales, investing, leadership, communication and so on.
Be skilled. Learn a lot from the correct sources. Read more books, study from the right sources. Learn skills that can help you reach your goal faster. Don't take up a job just for making money.
Dream Big. If you can't dream it, you can't have it. Learn money management and get going. Learn skills and have clear plans of how can build your assets that will generate more passive income. Make time to ask yourself questions like "why do you want to earn more passive income?"These were some of our key takeaways from the book.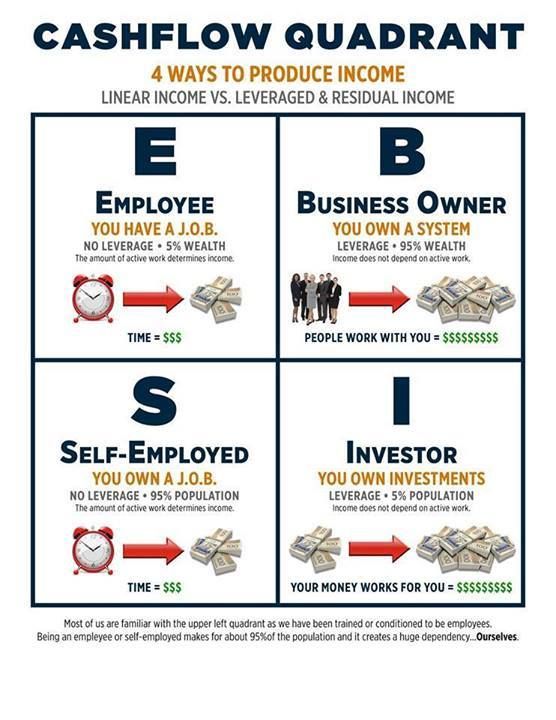 Conclusion:
This brings us to the end of day 6 of our positivity dossier! Hope you are following the asanas and enjoying the GST Updates along with our key learning points from the books! It is best to keep our mind engaged in some positive activity every day during this lockdown period, right? We would love to hear your thoughts in the comments below 🙂