DAY 21
We have reached the 21st day of this dossier. As promised we have been bringing you a daily dose of positivity with a super beneficial yoga posture, LATEST GST updates in #EverythingGST and book wisdom from best authors across the globe! 
In today's WFH Positivity Dossier, we bring you an asana that will help you stay firm, grounded and calm your mind while giving you the required strength to deal with the chaos around with this #COVID19 outbreak. Our #EverythingGST section will enlighten you with everything you need to know about the Document Identification Number. Our Book of the Day is a10 times international award winning book – The Wise Man Said by Priya Kumar. 
Read on…
Yoga Pose for the Day
By Meghana Pawar – Certified Yoga Trainer
Parvatasana – The Mountain Pose
Steps to perform the asana:
Step 1: Sit comfortably on your yoga mat with your legs stretched out. Now following proper steps, get into PADMASANA posture. We learnt this in our WFH Dossier Day 17. If you are not comfortable in Padmasana, you can get into Ardha-Padmasana or even cross-leg posture will do. 
Step 2: After sitting firmly in Padmasana or Ardha-Padmaasana, bring your hands before your chest in a Namaste position. 
Step 3: Slowly start raising your hands, take then above your head. Let your palms be joined completely and stretch yourself up with every breath.
Step 4: Maintain this posture for 3 to 5 breaths or more as per your capacity. Since your chest is locked, abdominal breathing starts, it is normal. 
Step 5: Come out in the reverse order. Release the Padmasana slowly. Repeat for 2 rounds or as per your capacity. Do not hold the breath in any step.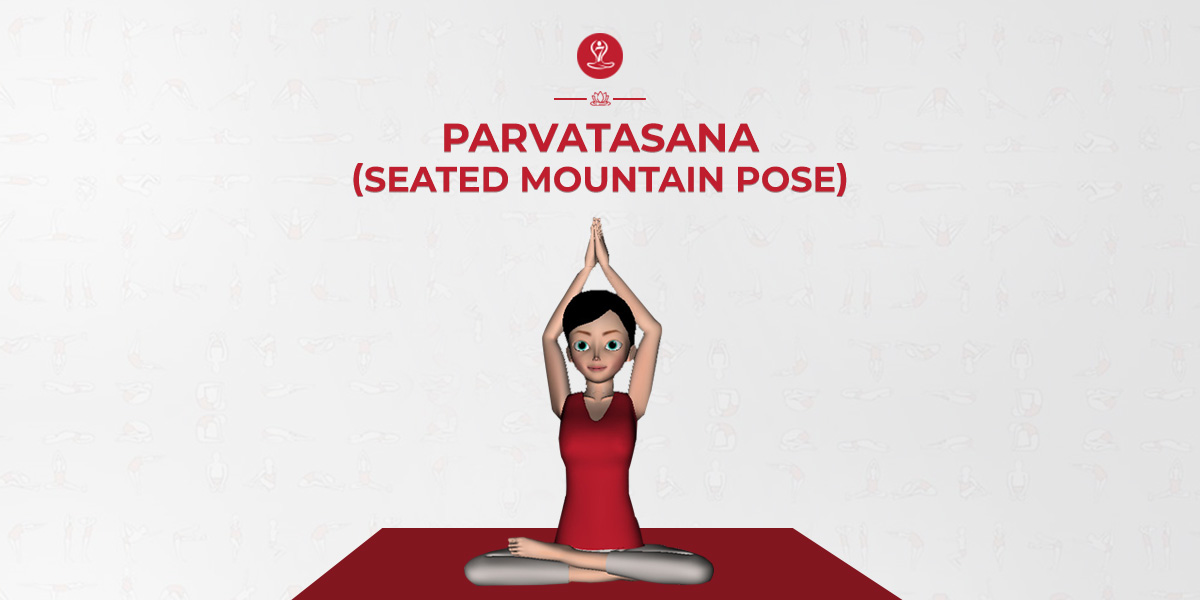 Contraindications:
All the contraindications for padmasana i.e. any leg pain or injury. Any injury or pain or surgery in the spine, heart or abdomen.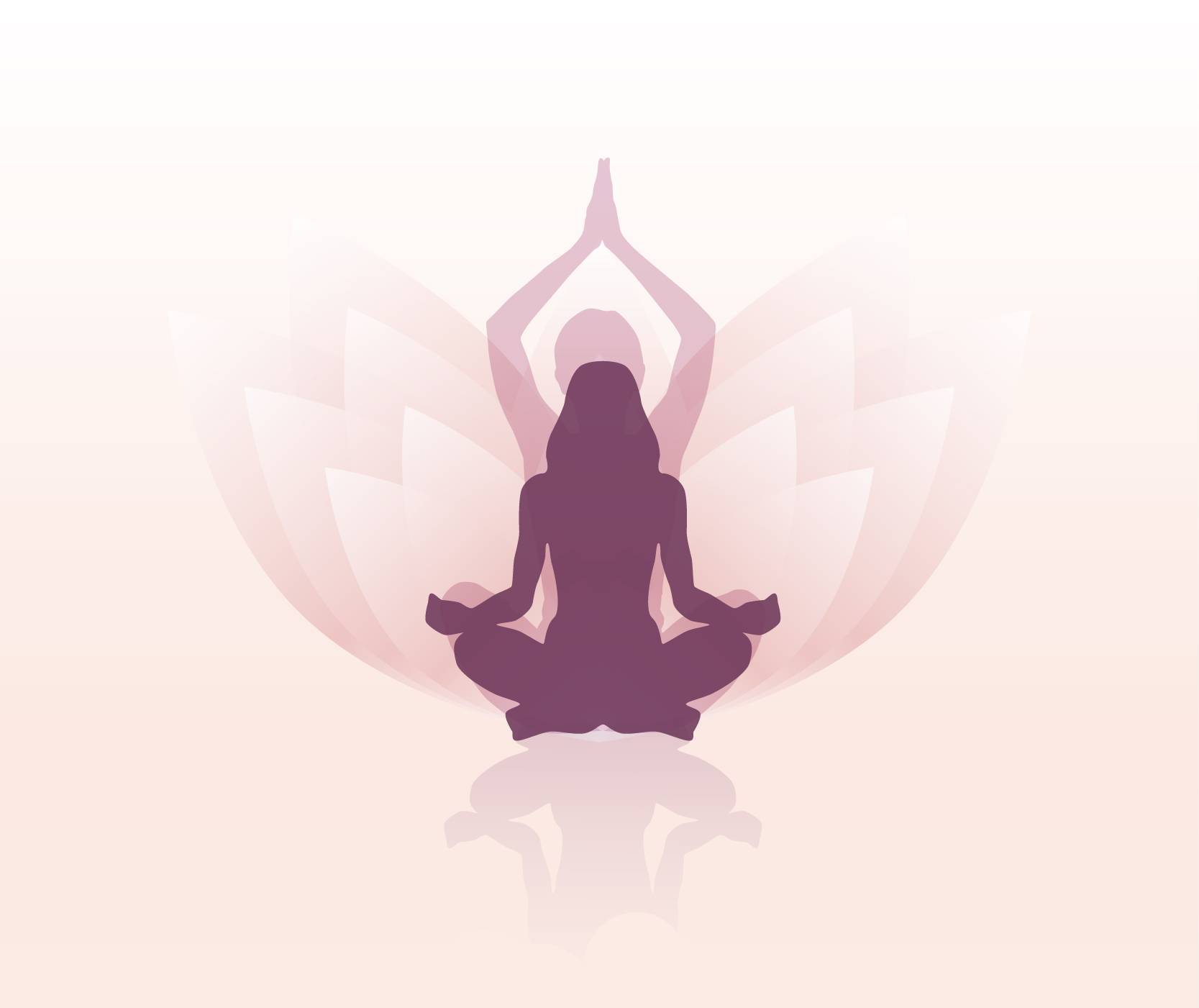 Benefits:
Improves the posture

Corrects minor defects in the spine.

Minor displacements of the vertebrae are corrected

Helps to correct sagging breasts

Helps to reduce belly fat

Very good for the respiratory system

Blood Circulation is improved

All the benefits of Padmasana are received

Relaxes and calms the mind, offers strength
Document Identification Number (DIN):
To leverage technology for greater accountability and transparency in communication with trade/taxpayers/other concerned persons, CBIC issued a Circular on 5th November, 2019. As per this circular all officers should create a DIN (Document Identification Number) and should quote the same while issuing search authorization, summons, arrest memo, inspection notices and letters.
This DIN should be present in all communications (including e-mails) sent to tax payers and other concerned persons by any office of the Central Board of Indirect Taxes and Customs (CBIC) across the country.
A verify window is also available for the recipients (tax payers). The recipients can go to official website of CBIC (cbic.gov.in). Click on Verify CBIC-DIN and enter DIN to verify it.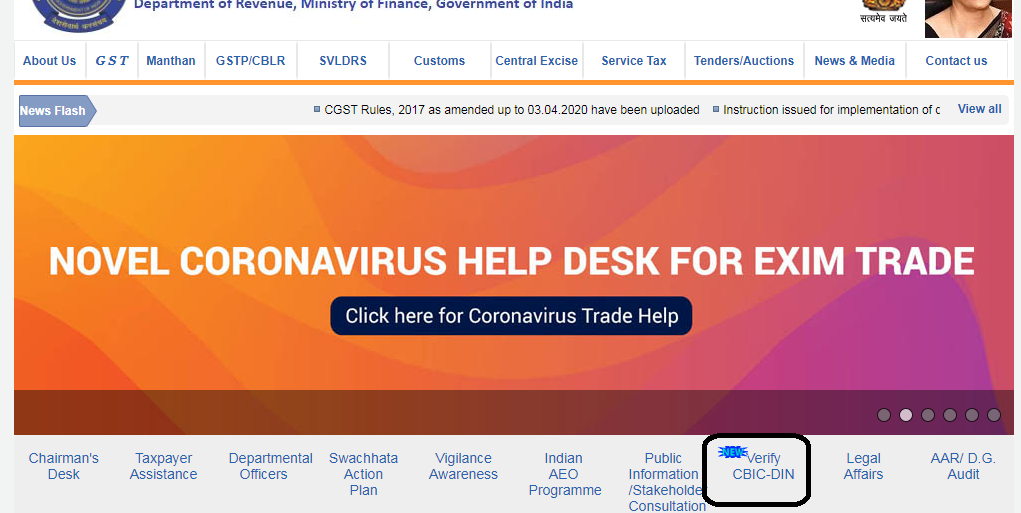 If the DIN is valid, information about the office that issued that communication and the date of generation of DIN would be displayed on the screen.
The format of DIN would be CBIC-YYYY MM ZCDR NNNNNN
YYYY denotes the calendar year in which DIN is generated

MM is the calendar month in which DIN is generated

ZCDR denotes the Zone-Commissionerate-Division-Range Code of the field formation/Directorate of the authorized user generating the DIN

NNNNNN denotes the 6 digit alpha-numeric system generated random number
If the DIN is invalid/not mentioned then the search authorization, summons, arrest memo, inspection notices and letters issued by the officer is termed as invalid and deemed to have never been issued. However, following are the exceptions to this rule: 
When there are technical difficulties in generating the electronic DIN or

When communication regarding investigation/enquiry, verification, etc. is required to issue at short notice or in urgent situations and the authorised officer is outside the office in the discharge of his official duties
A

crisis often brings out the best in you and you discover qualities that you never knew existed within.

– Rajeev Siddhartha
Before going ahead with this exception following things needed to be noticed:
These exceptions can only be made only after recording the reasons in writing in the concerned file. 

Such communication shall expressly state that it has been issued without a DIN.

Such communication shall be regularized within 15 working days of issuance.
GST which was introduced in 2017 has been an exciting journey since. And there are always some or the other changes being introduced to streamline the entire process. You can find all the
notifications/circulars/orders or press release
here.
Book of the Day
Title: The Wise Man Said
Author: Priya Kumar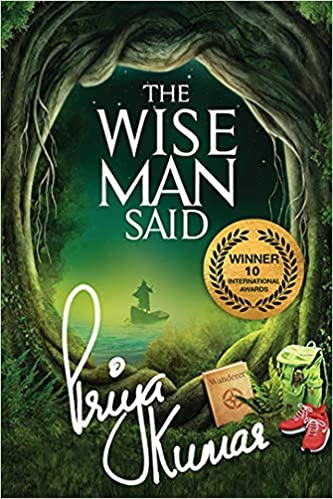 Be your own hero

: "To aspire to have another person's life is quite foolish for to get where he is, you have to live through his choices first." You don't know what others have gone through so comparing yourself with others. Everyone has a different journey and it does not make sense to be someone else. Be your own hero. 

Curiosity is the heart of adventure

: It is said that a curious mind is an active mind. Everyone must have a curious mind and a scientific attitude in order to grow. If you want to enjoy life's adventures and get most out of the mundane, you must have a curiosity in your mind.

The road less traveled keeps you alert, keeps you alive and it keeps you aware

. It is important to pave your own path sometimes. Do things differently in order to develop your skills. It is important to choose wisely. 

Peace has only one address – in now!

Like every great book or person always say, live in the present moment. Happiness and peace are always in the now. You cannot be peaceful if you keep oscillating in the past and the future. You only have the present in hand to change anything and everything.

Less is more:

Many a times we assume that we need lots of resources to lead a happy life. We make luxury a necessity. However, the book teaches us the fact that we can very well manage with less. The present lockdown situation is also teaching us the same.

Go with the flow: Life is full of ups and downs, highs and lows, pleasant and unpleasant situations. It is a good idea to not get stuck anywhere and just keep moving ahead come what may. Go with the flow and figure out a way for every obstacle with a happy state of mind in order to achieve results. Setbacks are the real stepping stones to success.
That's it for today folks! So our journey of the
#
WFHPositivityDossiers ends today. However, you can always go back and revisit them whenever you please. Practice the yoga postures daily, include the asanas that you find easy and fun, share the #GST Updates with your friends and read out the book wisdom to your kids and family for them to enjoy! With this new segment, we aimed to extend a helping hand from our end for all our users, readers and clients to make the most of this time. Hope it served the purpose well. 🙂
Thank you for being with us, reading and sharing this dossier. It was truly encouraging for the team involved. You can comment below and let us have your thoughts…
Stay strong, stay home and stay safe!