DAY 10
Here's our positivity dossier – Day 10!
This quarantine period can be hard for many of us thus it is important we prioritize our health – body and mind. We must take-care of our bodies, considering the fact that we won't be getting any real replacements. A healthy body fosters healthy, positive thoughts, which eventually snowballs into a better life.We started this initiative to help you nurture your body, mind and also keep you updated with the latest GST Informs so you do not fall back in any way! Yes, you can thank us in the comments below!!
Yoga Pose for the Day
By Meghana Pawar – Certified Yoga Trainer
Veerbhadrasana – The warrior pose
Steps to perform Veerbhadrasana:
Step 1: Stand straight. Take your left leg away from the right and place firmly on the mat. About 2-3 feet distance between your feet.
Step 2: Shift the right leg 90 degrees and turn your upper body toward the right. Left leg is firmly placed as it is. Bend your knees making them parallel to the ground. Ensure your knees do not go ahead of your toes.
Step 3: Now, slowly raise your hands up, take them above your head and hold a namaste position or spread them out making them parallel to the ground. Fix your gaze at a particular non-living object to maintain your balance.
Step 4: Maintain the posture for 3 to 5 breaths or as per your capacity. Repeat the same process with your left leg. Then relax.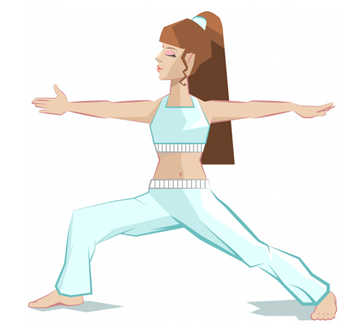 Contraindications:
Any recent injury or surgery in the leg, spine, knee or abdomen. Heart patients and people with high blood pressure must avoid.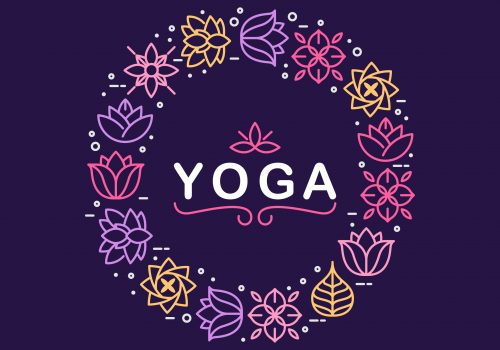 Benefits:
Strengthen and tone the lower back, the arms, and the legs.
It increases stamina and helps to stabilize and balance the body.
It improves metabolism and improves the flexibility of the spine.
It is great for people with a sedentary lifestyle or desk jobs.
Helps to ease frozen shoulders, releases stress from the shoulders, and eases stiffness.
Releases stress, anxiety and calms the mind.
GST Dossier
Special Registrations TDS, TCS and ISD
TDS, TCS and ISD these are commonly used terms when it comes to GST.
TDS: Tax Deducted at Source
TCS: Tax Collected at Source
ISD: Input Service Distributor
"Inner strength of character cannot be measured by any means but performance in the time of need."
By K.L. Toth
With respect to GSTR-1 there is no special treatment of sales to TDS/ISD. Same is with ANX-1. Unlike SEZ, Exports or Deemed Exports, these sales are not reported separately. However, when we talk about TCS there is a special treatment given to TCS registrations. If taxpayer sales through an e-commerce operator, he has to provide the GSTIN of e-commerce operator while disclosing such sales. This also remains same in new returns only addition to this is a separate table is also added in new returns for e-commerce related transactions.
However, what is additional for taxpayer is to file GSTR-2X. Whenever a taxpayer supplies goods/services to a TDS/TCS registrant, TDS/TCS has been deducted by such registrant. Taxpayer can file GSTR-2X and get the refund of such deducted amount in his cash ledger.
Note:
TDS
The max rate of TDS is 2% under GST, to be notified by CBIC.
If the total value of supply under a contract exceeds Rs 2.5 lakhs then the person/entity would be liable to deduct TDS.
The deductor would be liable to make the payment of TDS by the 10th day of the next month.
For example: A department of State Government deducts TDS @2% from Y on 5 August 2017 then it is liable to make payment by 10 September 2017.
Following people are responsible for deducting tax-:

A department or establishment of the Central or State Government, or
Local authority, or
Governmental agencies, or
Such persons or category of persons as may be notified, by the Central or a State Government on the recommendations of the Council.
TCS
E-commerce aggregators are required under the GST law for deducting and depositing tax at the rate of 1% from each of the transaction.
Any dealers/traders selling goods/services online would get the payment after deduction of 1% tax
GST which was introduced in 2017 has been an exciting journey since. And there are always some or the other changes being introduced to streamline the entire process. You can find all the
notifications/circulars/orders or press release
here.
Book of the Day
Title: Happiness Express
Author: Khurshed Batliwala and Dinesh Khodke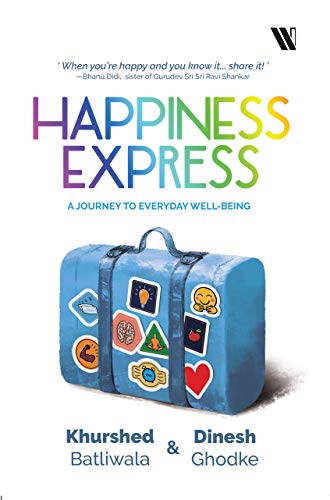 Happiness isn't something one can acquire from external things or circumstances. Happiness needs to be created. Most of us deal with this innate question that how to smile more and be happy always. Who doesn't want to be happy? This book deals with every aspect and talks about everything that one can do to be happy!
One cannot be happy if he or she is facing some illness or has trouble in the body. Also, if at all some people are strong enough to bear with the bodily pain, it is almost impossible to be happy when the mind is at unrest. So the authors who are IITans, meditators and positive youth icons suggest the readers to keep their body and mind healthy.
There is a full chapter on how our brain works. The brain is 73% water and only 2% dehydration will start to affect your memory!How we remember things and why do we forget certain things. How we can keep our brain active and how meditation helps to improve brain's efficiency. Scientific facts are mentioned about the benefits of yoga and meditation.
The book features a full chapter on exercise. It suggests the readers to keep our body active to sustain it longer. 40-60 minutes of exercise routine is necessary for an average individual. Practises like yoga and daily suryanamaskars can help to build resistance, immunity, strength and stamina. It also keeps the mind enthusiastic and develops creativity.
There is a huge emphasis on sleep. How to sleep; what to do for better sleep etc. points are shared in detail. Simple points like keeping gadgets, screens away well before bedtime helps. Putting dim lights, having warm water showers before bed time help to deepen the sleep. Chanting positive mantras or meditating before sleep can also help.
Mind Mapping, Importance of exposing our body to daily sunlight, eating healthy, eating vegetarian food etc. are mentioned in the book.
That's it for today folks! Hope you enjoyed reading today's dossier. We will be back tomorrow with new updates, till then take good care of yourself and your loved ones.