For placing an order for MCA data click on "Place MCA Order"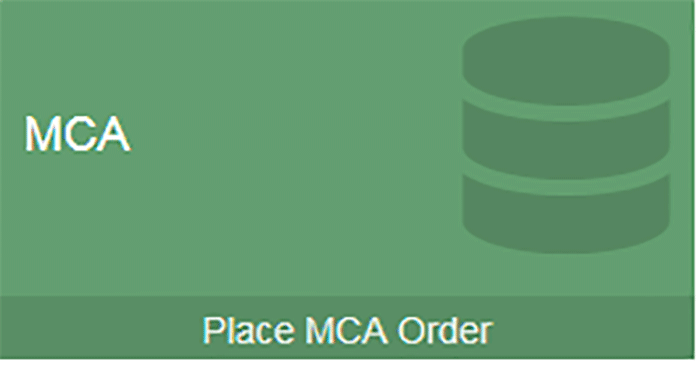 1. Provide CIN for which you want to order MCA data.

2. If you don't know the CIN number then click on search button of company name. And then enter Company name and click on Get details

So here in search, you will get list of CIN of the company. Then click on CIN for which you want to Get MCA data.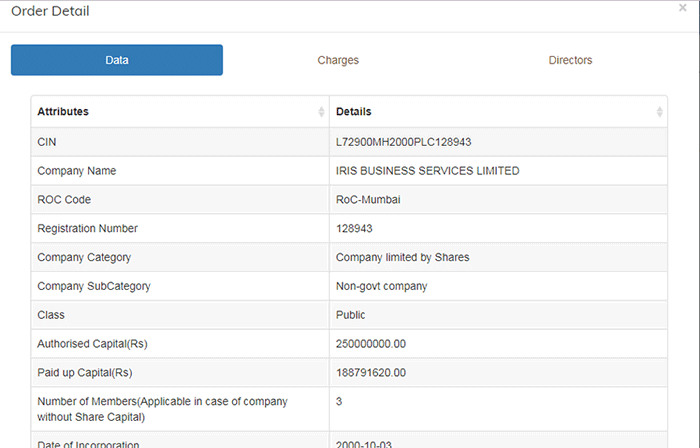 Here, you will first get the registered details filed with MCA for that CIN. To get the details about directors and charges related details click on Submit.
Now go to Order history to get the MCA data reports.