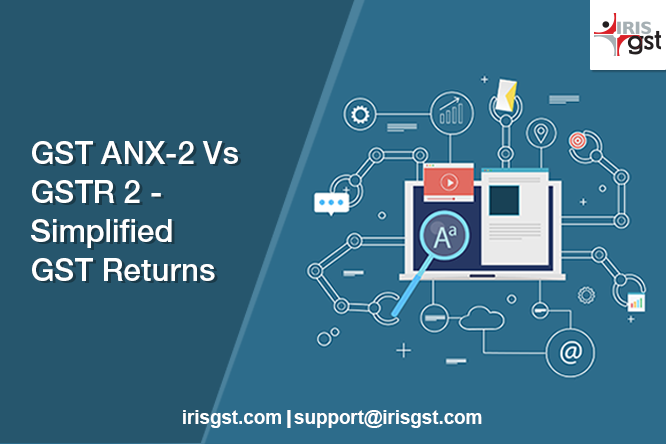 October 2019 is going to be a crucial month for GST Taxpayers. The new simplified GST return system will be taking up on the current GST Returns system. As per the transition plan for simplified GST Returns released by the CBIC, October will witness following updates in the current GST Returns filing system:.
Form GST ANX-1 replaces form GSTR-1, wherein the taxpayers will be able to upload their invoice data on a regular basis.
Simultaneously, the taxpayers registered under GST will also be able to view the inward supply summary on the form GST ANX-2, although the user will be unable to take any actions.
Large taxpayers would still have to file form GSTR-3B until it is completely phased out in the month of January,2020 as the taxpayers file  their first ever GST Ret-1 for December (October to December quarter for small taxpayers) and
Small taxpayers, who would be filing quarterly returns, will also be required to start filing form GST PMT-08 on a monthly basis, from October onwards.
Thus, with just three months to go, and trial modules already in play, we have hereby summarised what goes in preparing your GST ANX-1 and what you will be able to view in your GST ANX-2
GST Annexure 1 will be replacing form GSTR 1 from the current GST return system, which will be a self-declaration of outward supplies and inward supplies attracting reverse charge. We have covered about How to prepare GST ANX-1 in detail here.
What information will be available in GST ANX 2?
GST Annexure 2 will replace form GSTR 2 from the current GST return system and will be an auto-drafted summary of inward supply based on supplier's invoice data. The particulars of form GST ANX2 will be available on a real-time basis, wherein the taxpayer/user can take actions on the given documents. Form GST ANX-2 consists of 4 sections in total, which can be segregated as follows:
Auto-drafted Inward Supply Invoices (based on the taxpayer's action).
Table 3A. Inward supplies received from a registered person (other than the supplies attracting reverse charge), imports and supplies received from SEZ units/developers on Bill of Entry
System computed Summary of ITC (based on taxpayer's actions)
Table 4 – Summary of the input tax credit
Auto-drafted Import Data (Post ICEGate integration)
Table 3B – Import of goods from SEZ units/developers on Bill of Entry
Table 3C – Import of goods from overseas on Bill of Entry
ISD Credits
Table 5 – ISD credits received (eligible credit only)
Simplified Returns are supposed to simplify the returns filing for all the taxpayers. Under the new formats, taxpayers will be required to file one monthly return, except small taxpayers and a few exceptions.
Those with no purchases, no output tax liability and no input tax credit in any quarter of the financial year will have to file one 'Nil' return for the entire quarter.
And taxpayers with turnover of up to Rs 5 crore in the last fiscal can file quarterly return with monthly payment of taxes on self-declaration basis.
IRIS Sapphire is soon going to launch IRIS Sapphire 2.0 which wil support New Simplified Returns. With every API release by the government, we are working towards building a stable, and easy to use platform for simplified returns.
Till that time, we are conducting regular webinars on unveiling of Simplified GST Returns, you can register for the webinar.