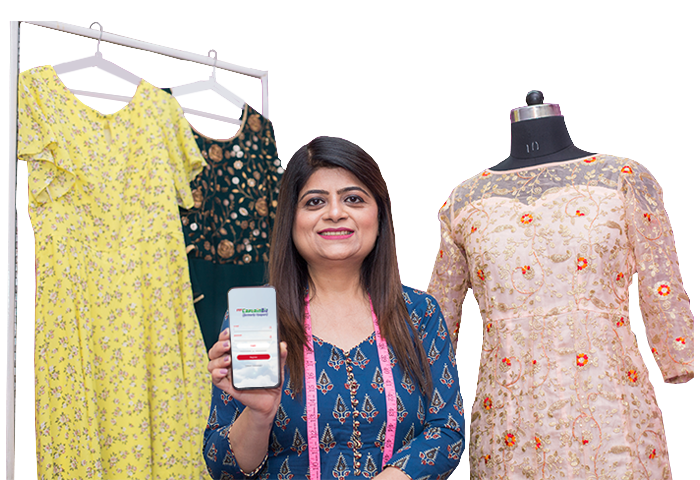 ABOUT US
Captain Biz is a sales and purchase invoice management solution with the power of mobile and in-built GST compliance tailored to the unique needs of small and micro businesses in India!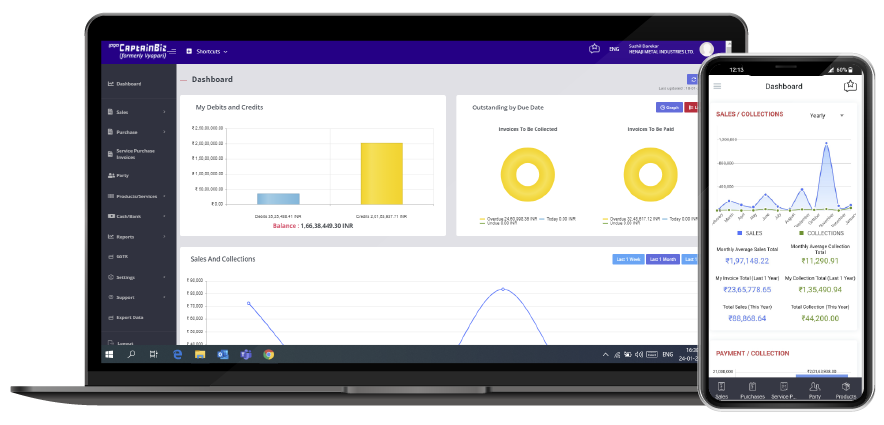 The application instantly records all business transactions like
purchases, sales, collections, and payment transactions. It gives
a complete overview of the business and helps the business owner
effectively manage their time and focus on growth and profits.
FEATURES
Smooth Business. Smooth Life.
Customized invoices
Quick billing and sharing of customised
invoices via whatsapp, email.
Real time inventory check
Auto-updation of inventory and option to
adjust stocks in case of surplus or deficits
Purchase Sales Management
Manage your procure to pay and order to
cash cycle
In Built Barcode Scanner
Scan product barcode for quick and accurate
inventory management
Customer/supplier overview
Quick visibilty of all customers and suppliers
transactions and outstanding
Ready to generate GSTR
All GSTR reports – GSTR1, GSTR 3B, GSTR4
auto-updated as the transactions are recorded
Export report for tally
Export company reports compatible with Tally
formats
Dashboard and Reports
Quick real-time dashboards and summary
reports help manage business effectively
Multi Company
Manage multiple companies with different
business in a single account
Cash and Bank Tracking
Real-time visibility of cash balances , cash
equivalents, and bank accounts.
Bank Reconciliation
Reconcile your bank statements with your
company accounts on the app
Multi-user account
Free usage for upto 5 members in a single
account
GO DIGITAL WITH CAPTAIN BIZ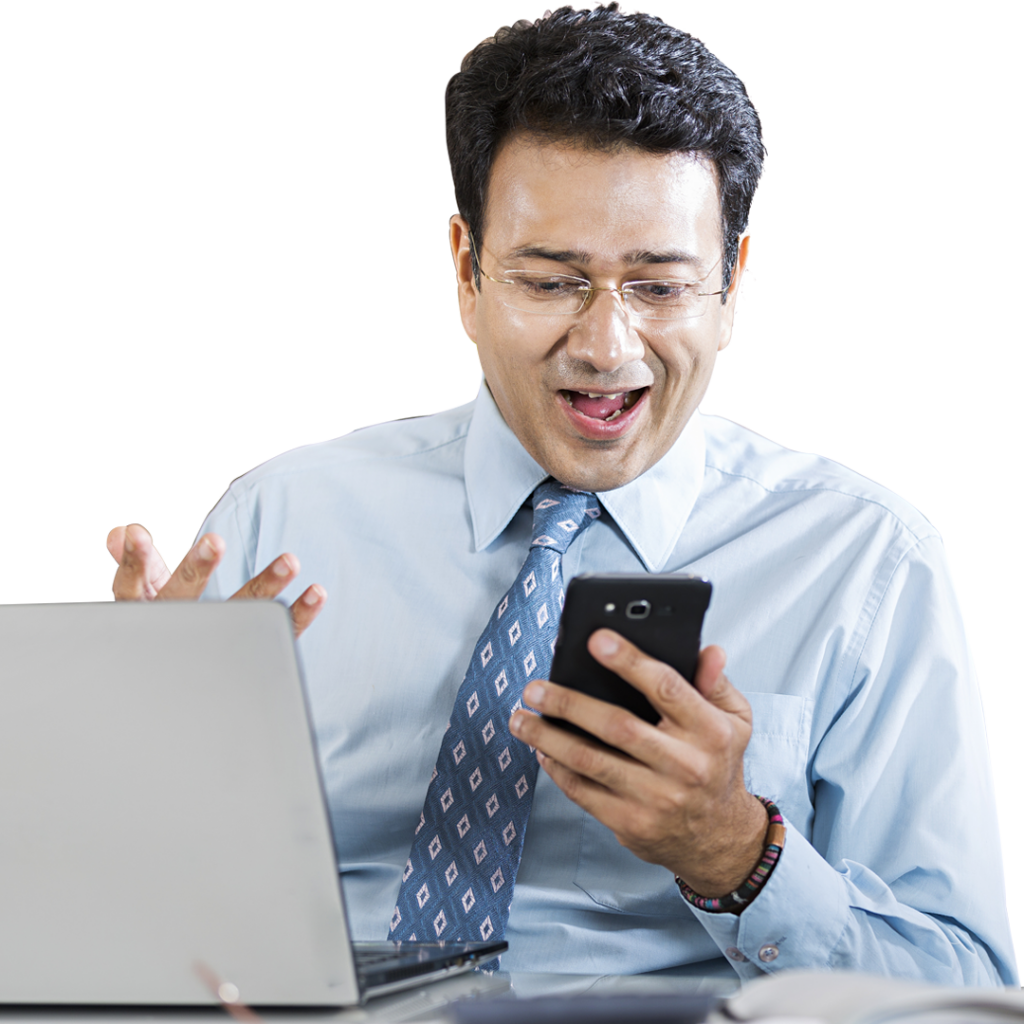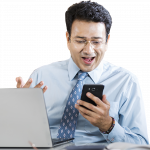 ``Captain Biz is for anyone who is looking for a fast and error-free generation of GST invoices and reports. It keeps a track of every detail such as the inventory, loss statements, accuracy of income, profit and loss accounts and cash flow statements of your business. It has made me run my business without any hassles and has saved a lot of my time. I would recommend this to everyone who is too busy to keep track of everything manually``
Abhay Singh
DIGITAL BEEJ
``It is simply amazing that I'm able to do essential business functions such as invoicing, collections, and most importantly GST filing right on my mobile devices while I am on the move or sitting in a cafe enjoying my cup of tea. Captain Biz Mobile App apart from being very rich in functionality is also self-learning in nature and I did not find any difficulty in navigating through its screens even when I used it for the first time. I am more than happy to recommend Captain Biz to my business colleagues. Digital is not only for big corporates!``
Mohammed Sarfaraz
RANA ELECTRICALS & RANA ENGINEERS
``We are an Event Management company; our main struggle was to generate manual invoice in excel for clients which led to error in typing GST number, contact details, calculation mistakes and apart from this there was no proper historical data maintained, but after switching our manual way of handling business to digital way with Captain Biz all of our above problems were catered, as in this system we can save client's details which can be re-used while generating invoice and also as Captain Biz is in cloud all historical data are intact and no need of back up.The best part of this is we can access it anytime and from anywhere. Overall, experience with Logo Captain Biz is great!``
Venkat Ramani
RED PLANET
``My CA suggested me Logo Captain Biz for my business and I started exploring it on my own. We are manufacturing and trading company who deals in industrial parts. Getting customised invoice template was my biggest concern so after switching my business operation on Captain Biz I can customised various templates, track inventory, payments and collections. The best feature is I can share directly invoices with my customer via whatsapp and it is completely online so syncing of data is not required.And when I am stuck or need any support I can always rely on their excellent customer support executives who are just a call away.``
Vikas Chavda
SHYAMA ENTERPRISES
FREQUENTLY ASKED QUESTIONS
How can we help you?
How can I reach to support team?
Please contact us at
Email- support@captainbiz.com
Phone number- 022-61054690
Is the software Offline?
No, It's a cloud based application, which can be accessed remotely from any location.
What happens when my trail period ends?
When the trail ends, the data remains intacts and user can subscribe to paid version to continue with exiting data.